Pakatan Harapan needs 'women's tsunami' to wash away BN, says don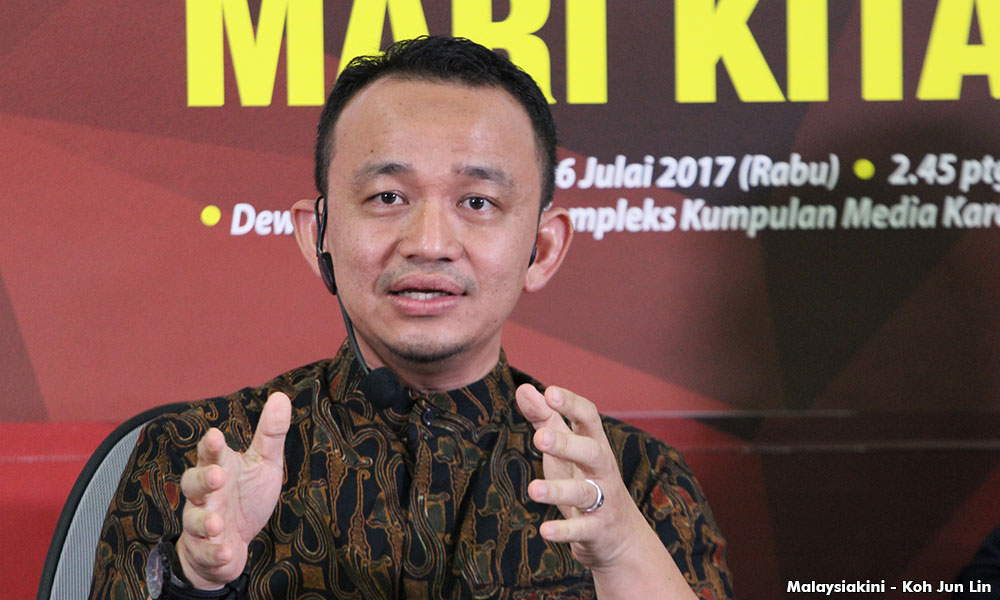 Pakatan Harapan would need a "women's tsunami" in order to win the 14th general election, according to International Islamic University Malaysia assistant professor Maszlee Malik.
He said that during the previous general elections, 52 percent of eligible voters were women, and 70 percent of them had voted for BN.
"So if Pakatan Harapan wants a tsunami, it is not only a 'Malay tsunami' that is called for but also 'women's tsunami'," he told a forum organised by Sinar Harian in Shah Alam today.
He said this voting bloc are often the ones looking after household affairs, and therefore are the most sensitive to increases in prices of groceries, fuel, and other necessities.
However, he said Harapan is not doing enough to woo female voters.
As an example, he said only 30 percent of Bersatu's members are women, and most of them are in its Puteri wing.
Artikel disiar pada July 26, 2017 - 10:09 pm oleh Susan Loo
Videokini

Archives