BN PAC member quizzes Home Ministry on 1MDB updates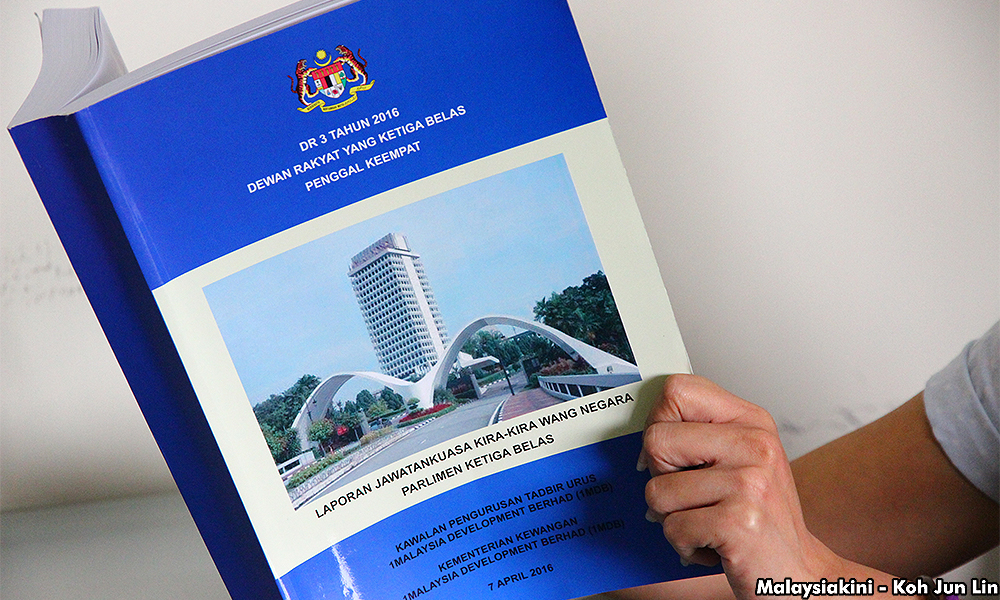 As far as Public Accounts Committee (PAC) chairperson Hasan Arifin is concerned, the committee has closed the lid on its probe concerning 1MDB.
However, a BN PAC member Abdul Aziz Sheikh Fadzir had in a parliamentary question slotted for last Tuesday asked the Home Ministry for updates on investigations or actions taken in relation to the PAC report.
The Kulim Bandar Baharu MP pointed out that PAC found weaknesses in 1MDB's management, especially by former chief executive officer Shahrol Azral Ibrahim Halmi.
"Shahrol Azral must take responsibility for the weaknesses and constraints," he said.
In a written parliamentary reply made available to the media today, Home Minister Ahmad Zahid Hamidi said the police were waiting for further instructions on the probe from the Attorney-General's Chambers (AGC)
"To ensure that the investigation process is not disturbed, the ministry does not plan to reveal investigation details until a final decision on the probe is made by the AGC," Zahid said.
The police probe on 1MDB is under Section 409 of the Penal Code for criminal breach of trust.
The PAC had completed its probe into 1MDB in April last year, which among others found a lack of proof that millions in payments from 1MDB had made it to the accounts of Abu Dhabi's Aabar.
Earlier today, Hasan said the PAC would not reopen its probe on 1MDB in light of the latest civil forfeiture suit by the United States' Department of Justice (DOJ).
He said the committee had tabled its findings to parliament and it is up to the government to act on the report.
Meanwhile, DAP PAC member Tony Pua claimed that Hasan did not discuss the matter during the PAC meeting.
"He 'tembak je' (shoots from the hip)," he said.
Artikel disiar pada July 31, 2017 - 7:16 pm oleh Susan Loo