Dr M brands Zahid a liar, dares him to show identity card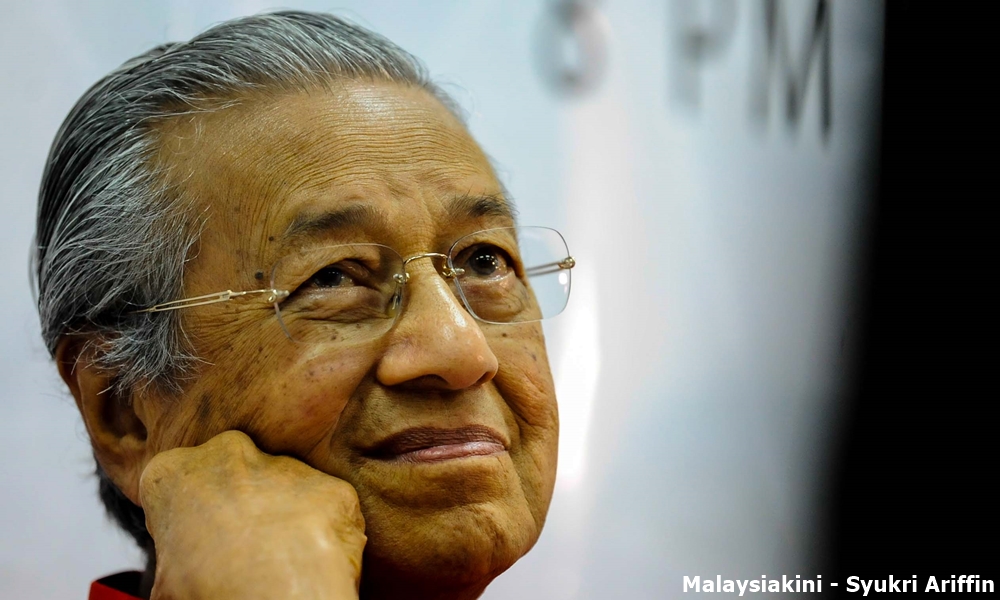 Dr Mahathir Mohamad has branded Deputy Prime Minister Ahmad Zahid Hamidi a "kaki pembohong (liar)" with regard to the latter's claim of having seen a copy of the former premier's identity card.
He also dared Zahid to produce the said identity card, which purportedly stated his name as "Mahathir a/l Iskandar Kutty".
"This (Zahid's statement) is good enough to show that Zahid is a 'kaki pembohong'. A 'kaki pembohong' because he cannot show the blue-coloured identity card.
"I can still remember the first identity card I received. I was still in university at the time.
"But if he can show it (the identity card), I want to see it," he added in a video posted on the Parti Pribumi Bersatu Malaysia (Bersatu) Facebook page.
The Bersatu chairperson also told Zahid not to emulate attorney-general Mohamed Apandi Ali.
"Don't hide. Don't be like Apandi…
"Apandi when you show… will say 'there is nothing in this', but he will put it under the Official Secrets Act. Zahid wants to keep this a 'secret' as well? Show it," he added.
Artikel disiar pada July 31, 2017 - 7:17 pm oleh Susan Loo