Fahmi: Prioritise safety of schoolchildren in development project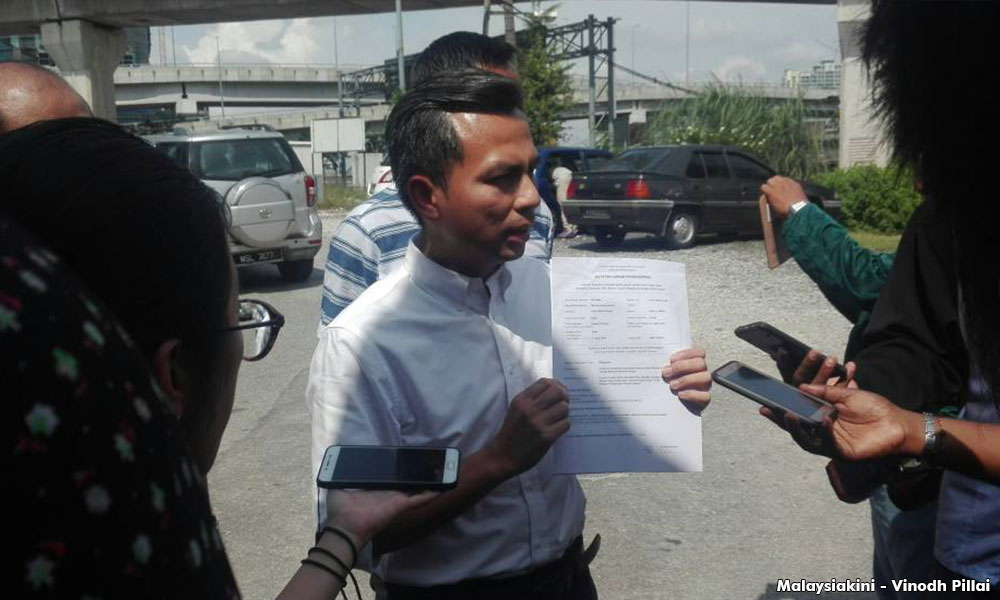 A planned integrated development within the Lembah Pantai constituency needs to prioritise the safety of schoolchildren nearby, said PKR communications director Fahmi Fadzil.
Fahmi pointed out that two schools are near the development, featuring 66-storey and 54-storey towers, which will comprise apartments, retail shops, offices and a hotel.
"When this project starts, trailers and cranes will be used. Heavy machinery too.
"What steps are there to ensure parents that no (dangerous) incidents will take place?" he told a press conference outside the project site, near the edge of the Pantai Baru Expressway and connecting into Jalan Bangsar.
The two schools within the vicinity of the project are Sekolah Kebangsaan Bangsar and Sri Dasmesh International School.
Fahmi claimed some 2,500 primary school children will be affected.
He said the roads there are already congested during peak hours when parents drop and pick their children and the project may add to these woes.
Fahmi added that buses are not able to enter the congested road and have to stop around 200 metres away, where students have to walk to the schools, raising further safety concerns.
Fahmi reiterated calls by Lembah Pantai MP Nurul Izzah Anwar for a town hall between Kuala Lumpur City Hall, residents and parents to address these concerns.
Nurul, who is also PKR vice-president, had written to DBKL requesting for a town hall session and traffic impact assessment for the project in February this year.
The land on which the project stands used to be quarters for the Tenaga Nasional Berhad staff, but was demolished in 2014.
Artikel disiar pada July 31, 2017 - 7:16 pm oleh Susan Loo