Magnificent! PM praises army veterans' firm handshake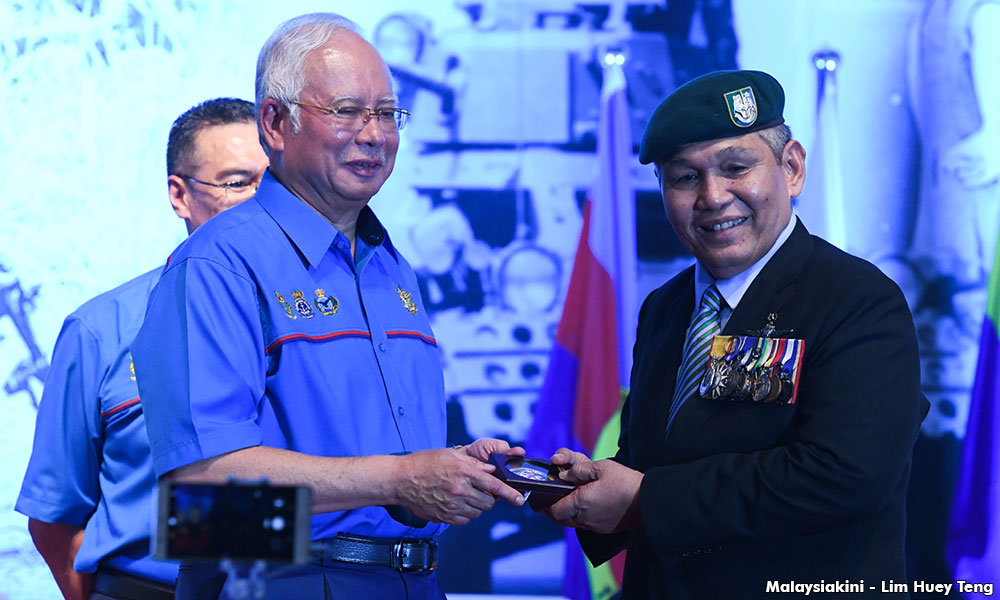 Prime Minister Najib Abdul Razak had only one word to describe the feeling of shaking hands with army veterans.
"It felt 'hebat' (magnificent) to greet them, their grip is still strong.
"I am not sure if their knees are still strong, but their grip is," he said when officiating the Armed Forces Veterans gathering in Seri Kembangan this evening.
The prime minister, who was accompanied by his wife Rosmah Mansor, said he was also excited to meet the tens of thousands of veterans.
"I felt overwhelmed and excited when I arrived with my wife and when I greeted the veterans," he added.
Artikel disiar pada July 31, 2017 - 7:17 pm oleh Susan Loo