Lawmakers: Police, Home Ministry must answer on 'removable' ankle trackers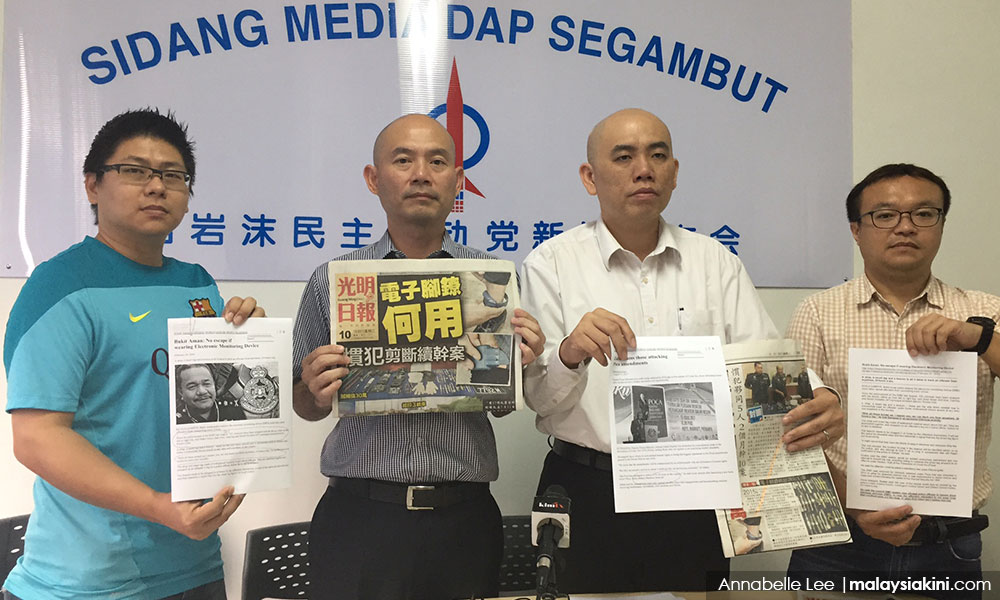 Lawmakers have compelled the police and the Home Ministry to explain why electronic monitoring devices (EMD) can seemingly be removed by people fitted with them, thus posing a security threat to the public at large.
It was reported in Guang Ming Daily yesterday that a convicted criminal with 17 previous criminal records had on July 31 "cut" the EMD fitted on him and went on to commit 10 crimes before the police were able to arrest him.
"What is the purpose of fitting EMDs if police don't know when they are removed or damaged?
"Police should know within minutes when they are removed, and arrest the suspects," Kampung Tunku assemblyperson Lau Weng San said at a press conference at the DAP Segambut service centre today.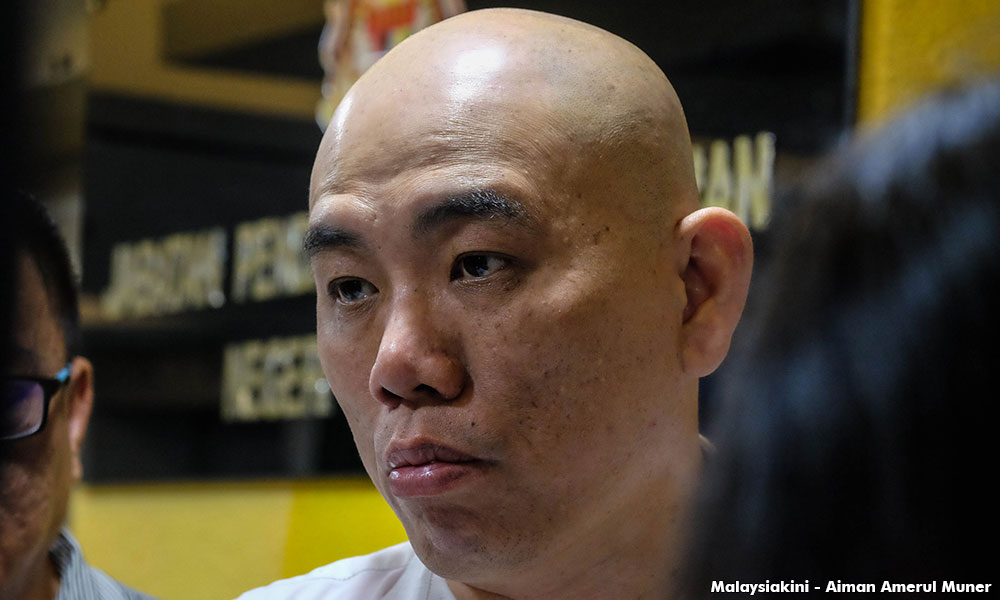 Lau (photo) also demanded explanations from Home Minister Ahmad Zahid Hamidi, Deputy Home Minister Nur Jazlan Mohamed and from the police.
Bukit Aman's Anti-Vice, Gaming and Secret Societies (D7) Division previously told wire service Bernama that it was "impossible" for those fitted with EMDs to escape as police would receive message alerts if they attempted to leave their confined area or cut the strap.
With Lau was Segambut MP Lim Lip Eng, who wanted answers on the number of EMDs that have been removed or damaged since the police started using them in August 2015.
"Also, how many convicted criminals are there on the loose now due to damaged EMDs? What happened to the police officers in charge of monitoring this?" Lim asked.
He also wanted to know which contractor was awarded the contract to manufacture the EMDs for the police and if the contract was awarded through open tender.
"Bukit Aman should invite all the MPs and the media for a tour of the centre used to monitor people fitted with EMDs, to prove the devices and the centre are still working.
"Unless they (the police) have something to hide," Lim added.
EMDs are fitted on individuals placed under house arrest by the police.
Under the amendments made to the Prevention of Crime Act (Poca) this year, individuals can be placed under surveillance for up to 59 days and it is an offence to destroy or lose an EMD.
Nur Jazlan had said previously that the use of EMD would reduce the financial burden of prison detention and "promote a spirit of prevention among detainees".
Artikel disiar pada October 11, 2017 - 2:44 pm oleh Susan Loo