Shafie's brother remanded for five days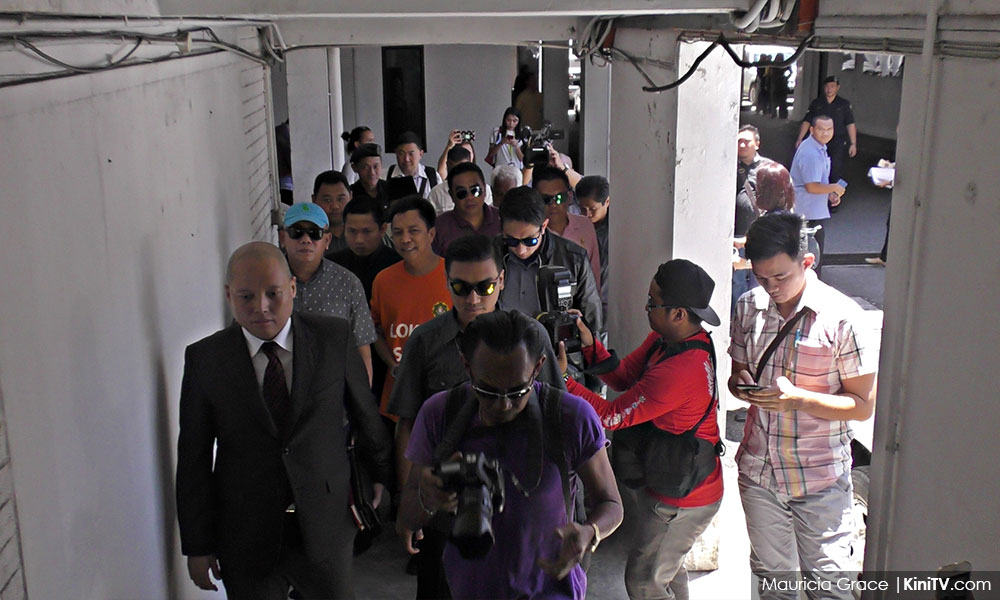 Hamid Apdal, the brother of Part Warisan Sabah (Warisan) president Mohd Shafie Apdal, has been slapped with a five-day remand.
Magistrate Stephanie Sherron Abbie approved the five-day remand under Section 17(a) of the MACC Act 2009.
As Hamid was brought out from the Kota Kinabalu Magistrate's Court, his family members rushed to follow him to the MACC vehicle. They were heard calling out "I love you" to him.
Hamid was arrested at 9.30pm last night, after around three hours of questioning at the MACC office in Kota Kinabalu.
He had initially turned up at the MACC office at 10am yesterday after the commission failed to locate him at his house the night before.
Hamid was then taken to his house at 3.30pm with five MACC officers in Putatan.
The MACC officers were seeking evidence to aid their investigation into the alleged misappropriation of funds for rural development in Sabah.
Yesterday, two Sabah Umno Youth leaders, Jamawi Jaafar and Ariffin Kassim as well as Parti Warisan Sabah Youth chief Mohd Azis Jamman were remanded for five days pertaining to the case.
Jamawi is currently serving as a special officer in the communications and multimedia ministry, and it is learned that his arrest was in regard to his tenure as an aide to Warisan president Mohd Shafie Apdal when the latter was rural and regional development minister.
Mohd Azis was Semporna Umno Youth chief before he left the party and subsequently joined Warisan.
The remand on Warisan vice-president Peter Anthony, who was arrested last Thursday, was also extended to a further three days, from the original five.
The arrests are in connection with funds allegedly misappropriated from projects in Sabah, which were to be carried out by the rural and regional development ministry prior to Shafie's sacking during the Cabinet reshuffle in 2015.
Artikel disiar pada October 11, 2017 - 2:44 pm oleh Susan Loo