Step down, Rosmah's aide tells 'power crazy' Guan Eng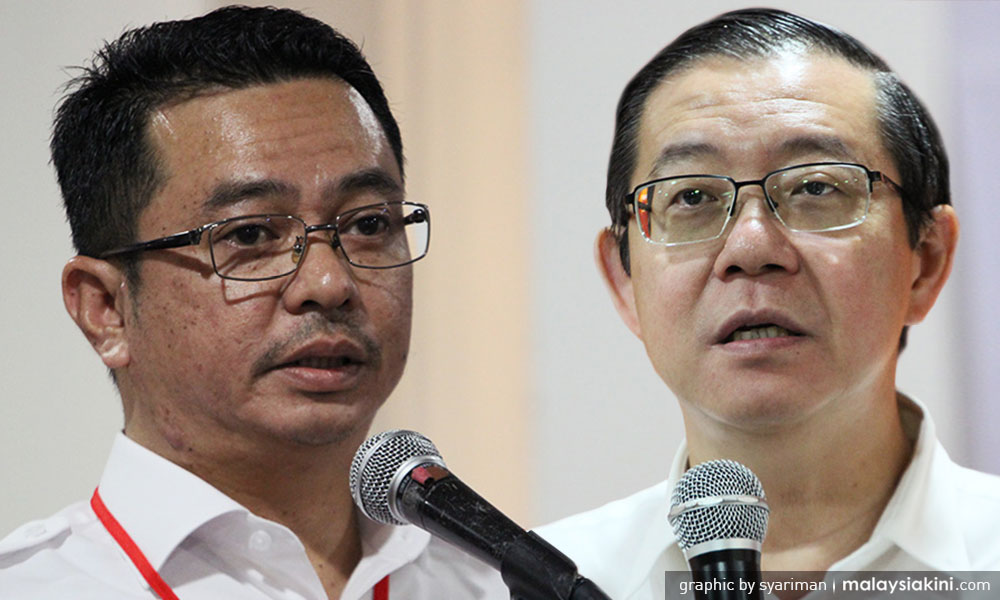 Penang Chief Minister Lim Guan Eng is morally obligated to relinquish his position as DAP secretary-general, according to Rizal Mansor.
The aide of Prime Minister Najib Abdul Razak's wife Rosmah Mansor noted that Lim, who became secretary-general in 2004, would remain in the position until 2020.
"Lim can only hold the post for three terms or nine years, but on technical grounds, he can sit there for 16 years. His father (Lim Kit Siang) will perhaps remain as DAP's parliamentary leader for the rest of his life," Rizal added in a statement today.
From a moral standpoint, Rizal argued, Lim should step down as secretary-general and not use technicality as an excuse to remain in power.
"Respect your party constitution… Many others want to get promoted, including the person who once borrowed RM100,000 from (BN strategic communications deputy director) Eric See-To," he added.
This was an obvious reference to DAP lawmaker Tony Pua, who had locked horns with See-To over a challenge to debate the Penang undersea tunnel.
Pua had spurned See-To's dare on the grounds that he was a "nobody" and See-To retaliated by revealing details of a loan he had given the DAP lawmaker more than a decade ago.
Rizal went on to argue that Lim wanted to hold on to his post despite being charged with corruption and accused the chief minister of being "power crazy."
He said if there was a similar scenario involving an Umno leader, the corruption issue would be peddled nationwide to the point that the people would judge the accused even before the court delivered a verdict.
"To all Malaysians, regardless of race or background, is this the kind of party which can bring a difference to Malaysia?" Rizal asked.
On Tuesday, Lim said the party's leaders would have to start afresh and seek a re-election to their posts as the delegates and candidates are based on the 2012 list.
However, he disagreed that the re-election, slated for Nov 18, is a silver lining that would enable him to maintain his post until 2020.
This is because the DAP has fervently opposed the idea of re-election, which was ordered by the Registrar of Societies (ROS) after it ruled the party's 2012 leadership election as invalid.
Artikel disiar pada October 12, 2017 - 2:58 pm oleh Susan Loo