Gerakan man urges Umno to tone down racial rhetoric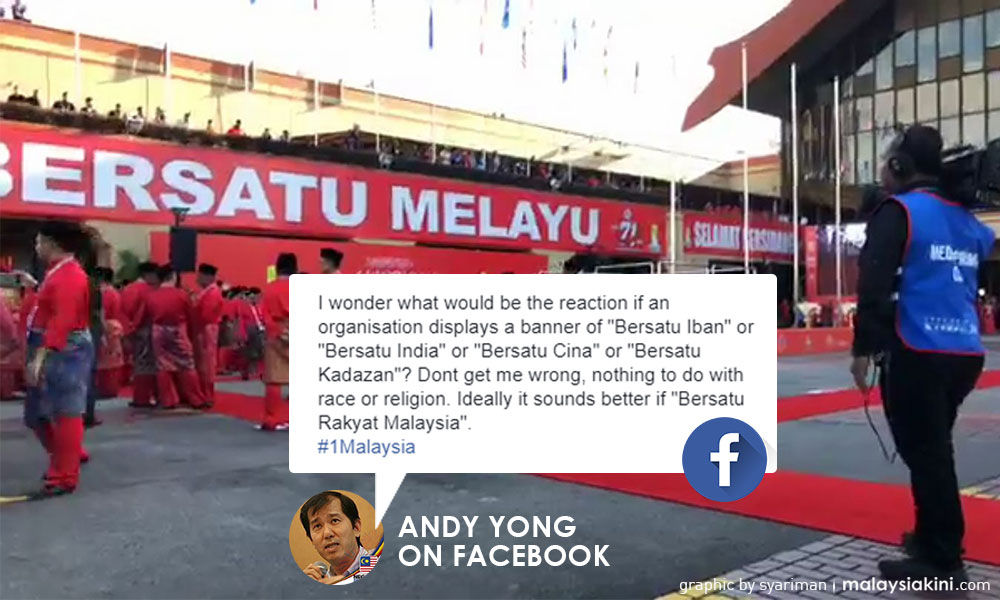 As Umno rallies its members to face the forthcoming 14th general election, a Barisan Nasional component party leader has suggested that Umno's calls for Malays to unite be replaced with one that appeals to all Malaysians.
Gerakan Youth deputy chief Andy Yong in a Facebook post today shared a photograph from the ongoing Umno general assembly at the Putra World Trade Centre in Kuala Lumpur, where a large banner was displayed with the slogan "Bersatu Melayu".
"I wonder what the reaction would be if an organisation displays a banner of 'Bersatu Iban' or 'Bersatu India' or 'Bersatu Cina' or 'Bersatu Kadazan'?" said Yong. "Don't get me wrong, (it has) nothing to do with race or religion. Ideally, it sounds better if (it says) 'Bersatu Rakyat Malaysia' #1Malaysia.
Meanwhile, military veterans group Persatuan Patriot Kebangsaan called on Umno to stop fanning racial sentiments in speeches and instead work towards uniting the nation.
"Please, Umno, ask your members to grow up and start to think Malaysia as a whole," Patriot president Mohamed Arshad Raji said in a statement today.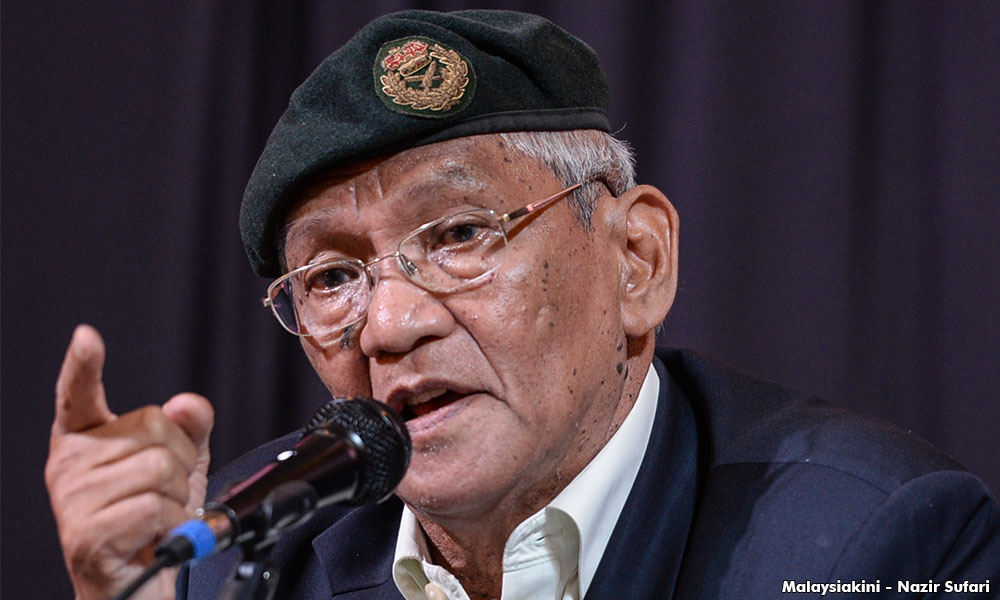 In condemning such divisive tactics, Mohamed Arshad (photo) pointed out how Umno members would use the term "DAP Chinese" in their speeches, a blanket reference which was not applied to any other race or party.
"We do not hear of anyone saying 'Umno Malays', 'MCA Chinese', 'MIC Indians' or "PBS Kadazan'. Only the party name is mentioned, and rightfully so.
"However, when it comes to DAP, ethnicity has to be linked to it," he said.
"This is a very crude, immature, and uneducated manner employed in speeches and campaigning.
"Our society is now desperate in need to unite, to rebuild our country," Mohamed Arshad stressed.
Yesterday, Besut Umno Youth chief Azizul Jasmi Mohamad called on Umno members to rally together to defend the royal institution, which he claimed has come under siege by the "DAP Chinese".
In his address at the debate session of the Umno Youth general assembly last night, Azizul claimed that DAP's vision of Malaysia for Malaysians was to render the royal institution obsolete.
Artikel disiar pada December 7, 2017 - 2:01 pm oleh Susan Loo