Go back to K'tan if you disagree with me, S'gor sultan tells Zaid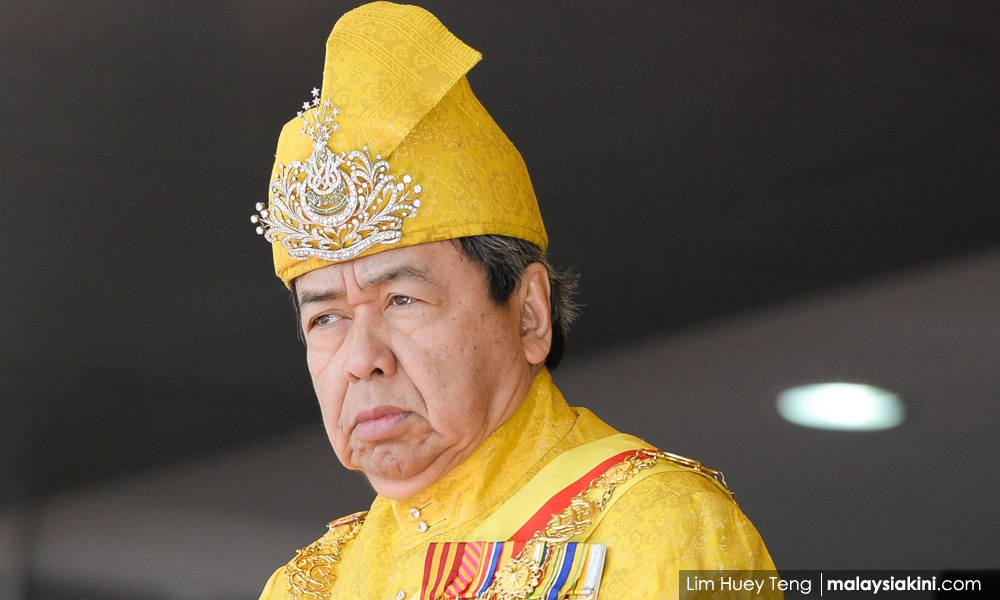 Selangor ruler Sultan Sharafuddin Idris Shah said former minister Zaid Ibrahim should return to Kelantan if the latter disagreed with his remarks against Bersatu chairperson Dr Mahathir Mohamad.
In an exclusive interview with Utusan Malaysia, the sultan expressed his displeasure and delivered a stern rebuke against Zaid who he described as insolent.
"He's staying in Selangor, (so) go back to Kelantan if he disagrees, build a mansion and help the people of Kelantan.
"Don't make a living in Selangor," the sultan said in reference to Zaid's comments on Twitter, criticising his warning that Mahathir's anger could raze the nation.
"I am saddened by Zaid Ibrahim's comments on his Twitter with regard to my statement in The Star.
"I ask Zaid Ibrahim to read my statement carefully and get the facts right before opening his mouth," said the sultan, adding that Zaid (photo) had intentionally twisted and attempted to politicise his statement.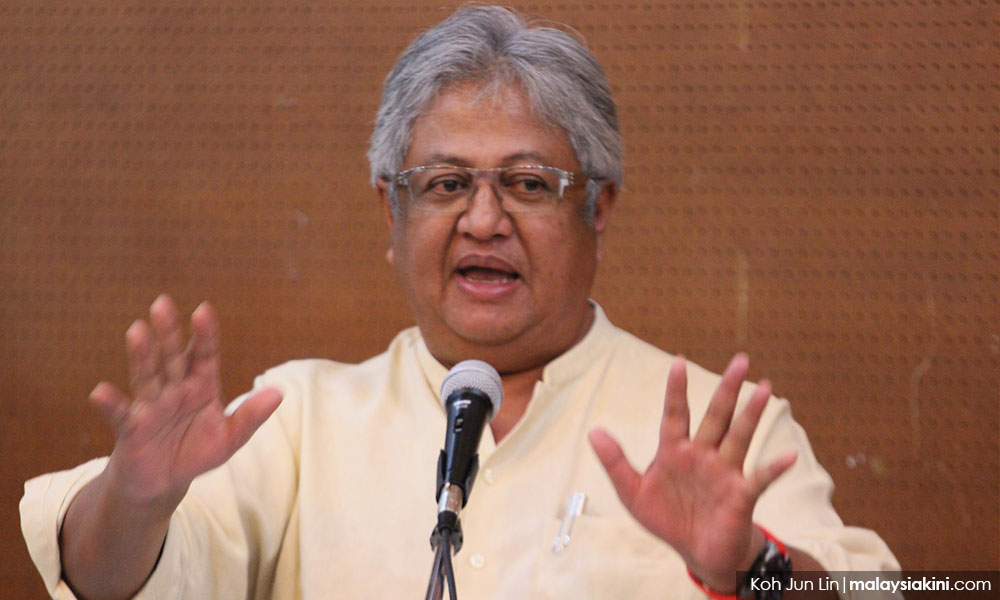 Sultan Sharafuddin, in an interview with The Star on Tuesday, said that Mahathir has not apologised for his "Bugis pirate" remark.
The ruler also pointed out that Mahathir "never apologises" and described the nonagenarian as someone with an inferiority complex who would not permit others to do better than him.
"He (Mahathir) is an angry man and will burn the whole country with his anger," Sultan Sharafuddin warned, adding that he does not wish to see politicians exploiting race and religious issues that could be detrimental to the nation.
After tweeting a Malaysiakini report on the sultan's remarks, Zaid said: "Selangor Sultan should be careful with his words. No one is immune when the country burns.
"When some rulers play politics; they must know the consequences. Don't think there's no price for partisanship."
Commenting further, the sultan said there was no need for Zaid to remind him as he has always been very careful before issuing any statement, including to rebuke Mahathir in his capacity as a ruler.
"I realise, Zaid always makes untrue and inaccurate comments about me. Zaid is a politician and former minister and I understand that he was always strongly against the royal institution.
"I have only one advice to Zaid, don't forget our roots and don't destroy the Malays. I am sure Zaid knows what I mean," he said.
Zaid's statement has also courted the wrath of Umno leaders, including Sungai Besar Umno division chief Jamal Md Yunos, who yesterday torched cardboard cutouts bearing Zaid's image outside the Putra World Trade Centre (PWTC) in Kuala Lumpur, where Umno is holding its annual general assembly.
Artikel disiar pada December 7, 2017 - 2:01 pm oleh Susan Loo