Najib: We didn't tell Malabari mamaks to go back to Kerala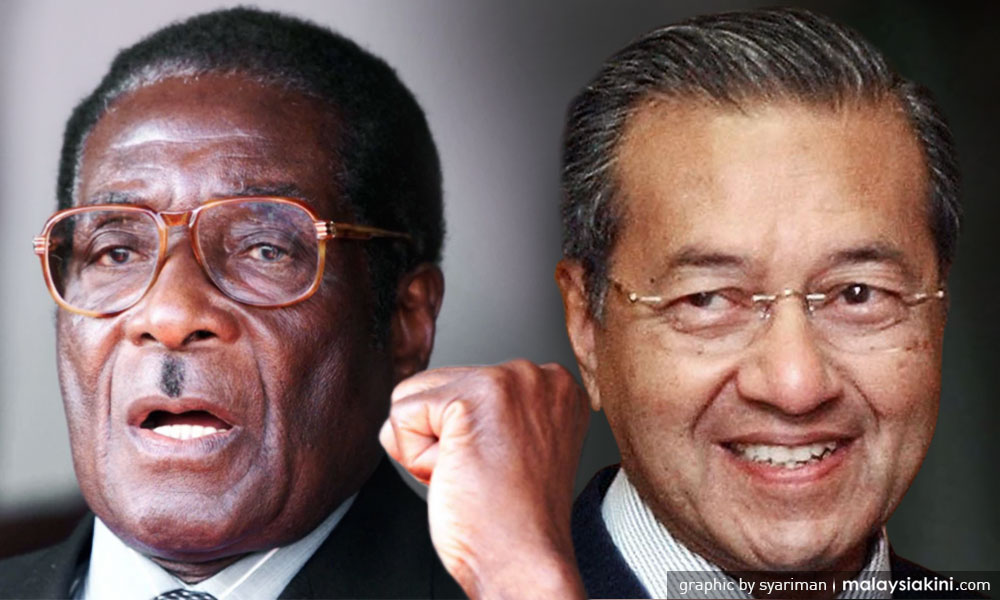 UMNO AGM | Umno president Najib Abdul Razak has once again fired back at his archnemesis Dr Mahathir Mohamad on the call to Najib to "balik Bugis" (to go back to Sulawesi).
Speaking at the 71st Umno general assembly at the Putra World Trade Centre in Kuala Lumpur today, Najib said unlike Mahathir, the party embraced all Malay ethnicities, including Malabari 'mamaks' (Indian Muslims) from Kerala.
"This former Umno president, who is now a main opposition party leader, is still trapped in a colonialist mindset, to the point that he is willing to insult those of Bugis ethnicity.
"Whereas Umno celebrates the diversity of Malay roots. In fact, even Malabari 'mamaks' from Kerala are recognised as Malays and we don't tell them to go back," Najib said.
The prime minister's statement appears to be in reference to Mahathir's ancestry, which can be traced back to Kerala, India.
Mahathir has insisted that his "balik Bugis" remark was aimed only at Najib, who he said has cast a bad light on the community.
However, many Bugis community leaders, and even Selangor ruler Sultan Sharafuddin Idris Shah, have insisted that Mahathir's remark it is a slight on the entire community.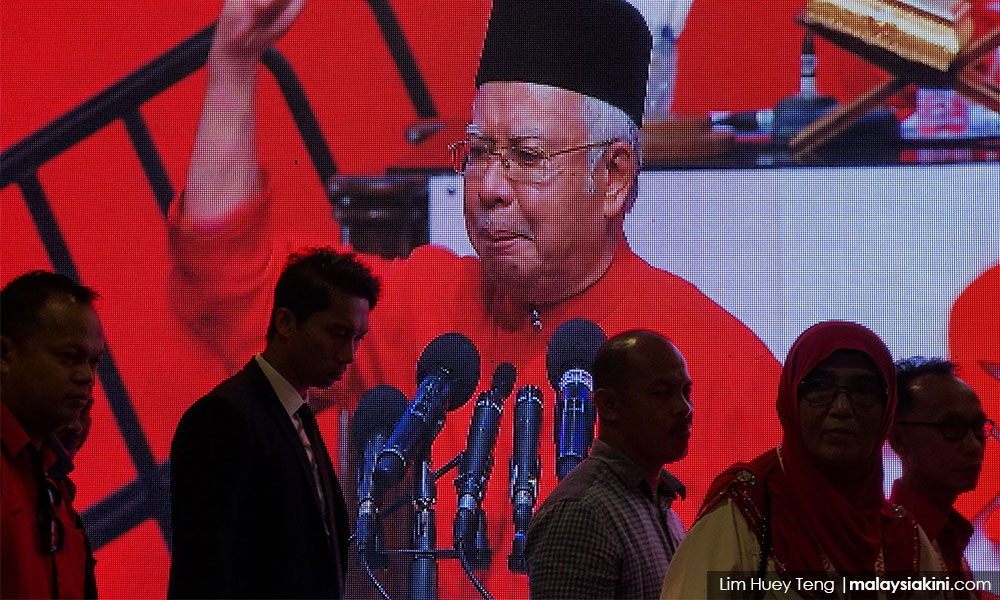 Meanwhile, Najib also mocked Pakatan Harapan's proposal for Mahathir to serve as the interim prime minister if the opposition coalition wins the next general election.
"What is strange is that some are willing to be led by one who is in his twilight years.
"(This is) despite former Zimbabwe president Robert Mugabe, who is the same age as him, having been rejected by his (Zimbabwe) people," Najib said.
Mugabe, who is 93, was deposed as Zimbabwe's president late last month.
He first came to power as the country's prime minister in 1980, a year before Mahathir took up the same position in Malaysia.
During its retreat last week, Harapan had suggested that Mahathir, 92, leads the nation on an interim basis, with PKR president Dr Wan Azizah Wan Ismail as deputy prime minister.
PKR has insisted that the proposal is not final.
In his policy speech, Najib also portrayed Mahathir's Umno-splinter party Bersatu as a DAP pawn.
"They said they want to fight for Malays and Islam, but they work with and are 'tools' for the DAP, which is clearly anti-Islam and anti-Malay," he said.
He also said that Mahathir had "crossed the line" by aligning himself with DAP, just to fulfil "a personal and family agenda".
This is in reference to Umno's claims that Mahathir wants to install his son Mukhriz as prime minister.
Artikel disiar pada December 7, 2017 - 2:01 pm oleh Susan Loo