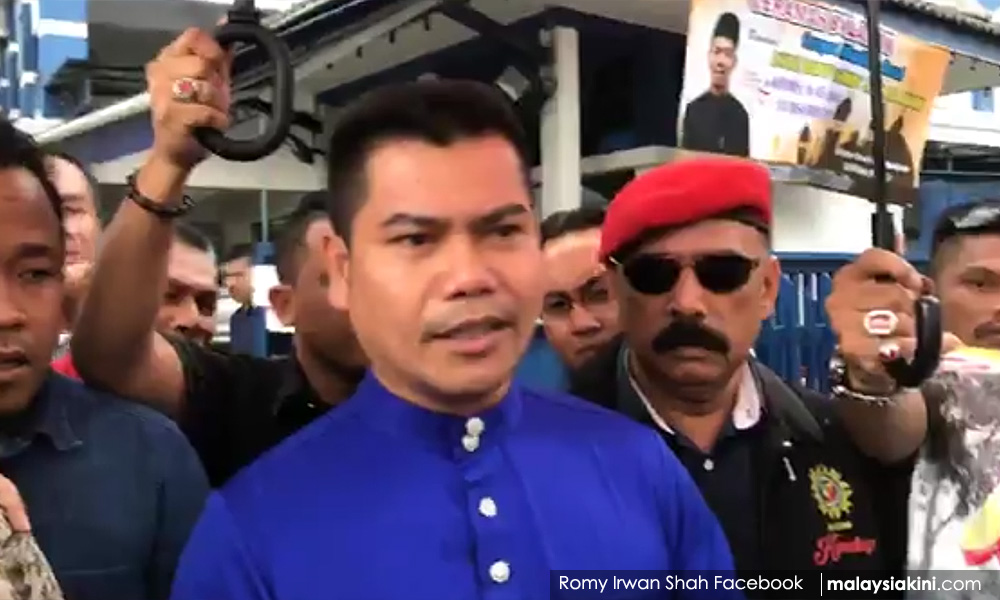 After "fainting" from back pain due to spending a night lying on a cement floor, Sungai Besar Umno chief Jamal Yunos was today released from his two-day remand for allegedly threatening former minister Zaid Ibrahim.
Speaking to reporters after his release from the Dang Wangi police lockup this afternoon, Jamal expressed regret that police have yet to take any action against Zaid.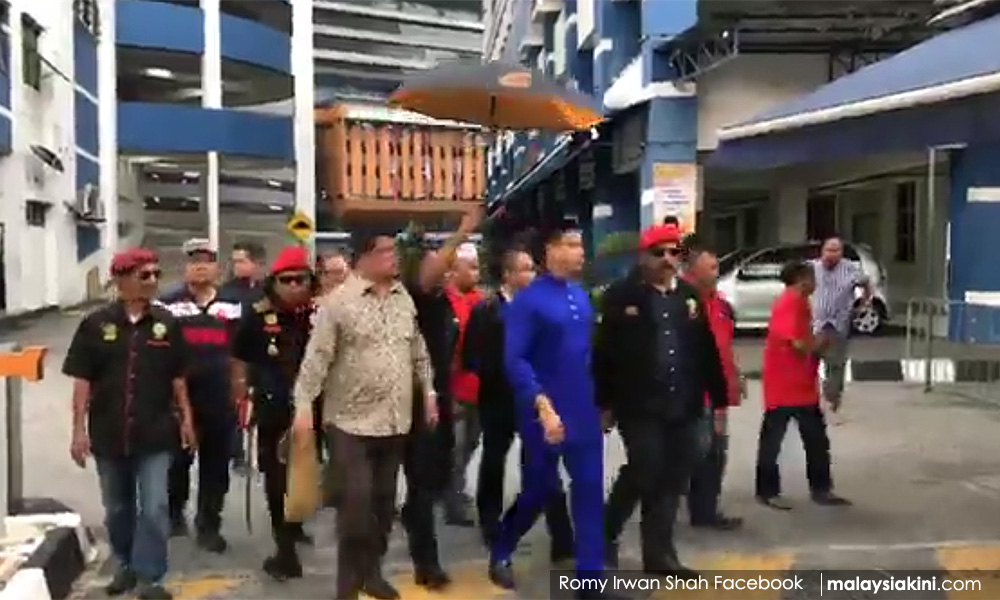 "Two days inside, I came out and discovered that Zaid Ibrahim has yet to be arrested. This is something that saddens me, I don't know what else I need to do," said Jamal in a video shared on his Facebook page.
The Red Shirts chief was nabbed shortly after the conclusion of the 71st Umno annual general assembly at the Putra World Trade Centre on Saturday, in connection with threats he had made against Zaid.
Jamal had on Friday used a sledgehammer to smash cutouts of Zaid, and warned that he would hunt down the ex-minister if the authorities did not take action against him.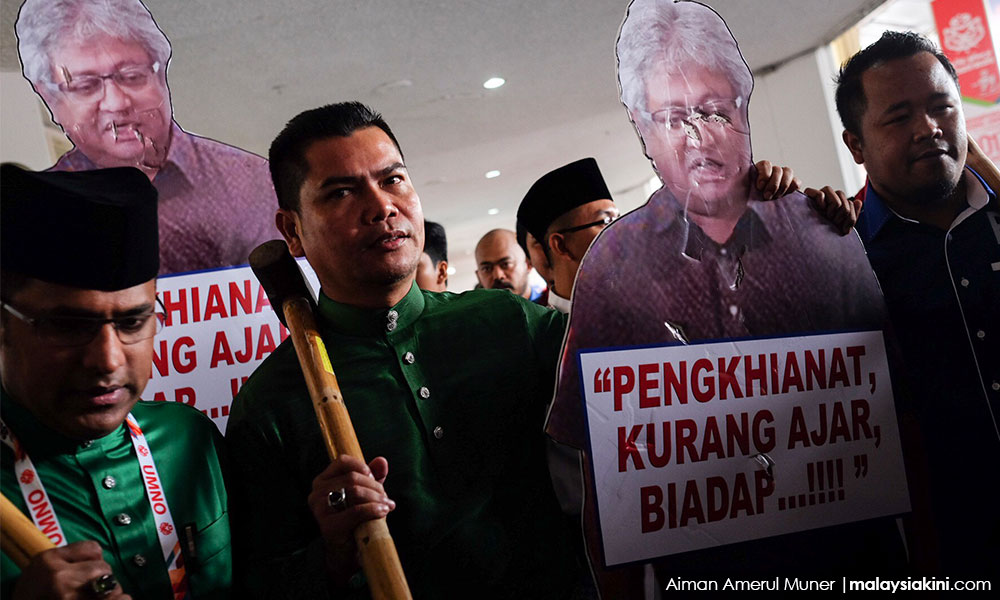 Upon release today, Jamal said he had informed the investigating officer on duty of his back pain, and his request to a magistrate to allow a mattress to be brought into the lockup.
"The magistrate had allowed it…but I waited and waited, I did not get the mattress and in the end, I slept on the cement floor, so my back muscles became swollen.
"This morning I fainted briefly, and police wanted to bring me to the hospital. Since my remand has expired, they released me and now I will head straight to the hospital for treatment," said Jamal who was still dressed in the blue baju Melayu worn by Umno leaders on the last day of the assembly.
Jamal had wanted police to take action against Zaid for courting the displeasure of Selangor Sultan Sharafuddin Idris Shah.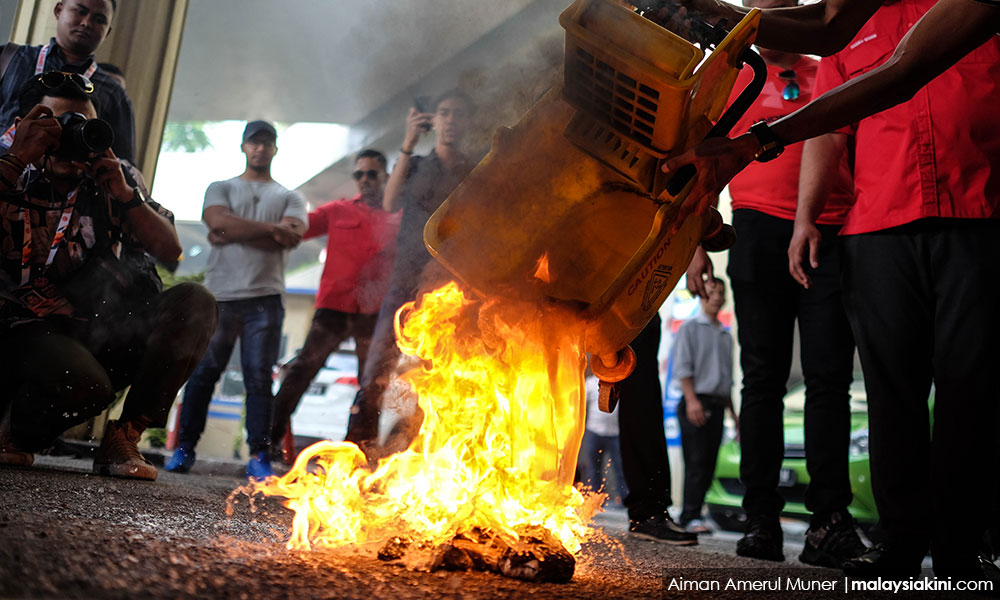 Prior to the sledgehammer stunt, Jamal had also torched cutouts of Zaid.
Zaid has lodged a police report over the Red Shirts leader's stunts.
The DAP member's remarks came after the Selangor sultan called Pakatan Harapan chairperson Dr Mahathir Mohamad an "angry" man who would burn the country in an interview with The Star last Tuesday.
Zaid then took to Twitter to state that the Selangor ruler "should careful with his words," and that "no one is immune when the country burns."
His comment was slammed by Umno leaders, but Zaid remains adamant he had not done anything wrong.