Isa Samad shows up at Bkt Aman to give statement over Felda land scandal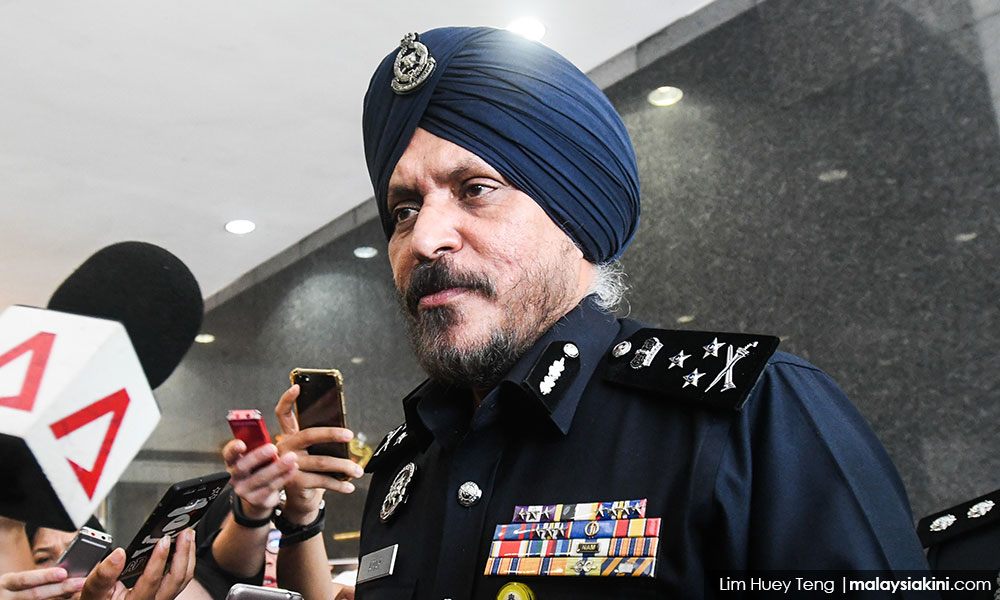 Police are recording former Federal Land Development Authority (Felda) chairperson Isa Samad's statement today over the Jalan Semarak, Kuala Lumpur land transfer scandal.
"I can confirm Isa arrived at 10.30 today to give his statement about the Felda case.
"He came with several of his special officers. We are in the process of taking his statement.
"As today is Friday, we will continue after Friday prayers," Commercial Crimes Department (CCID) director Amar Singh Ishar Singh told reporters today.
It was earlier reported that Isa was supposed to have his statement recorded yesterday, but had requested it be postponed till today.
Roughly 30 reporters had been waiting at the police headquarters lobby since 9am, but failed to catch a glimpse of Isa, who is believed to have arrived through another entrance.
Amar meanwhile said police have recorded eight witness statements over the matter and Isa is the ninth.
He added Isa is being probed under Section 420 of the Penal Code on cheating and dishonestly inducing delivery of property.
Last Dec 21, Malay-daily Berita Harian exposed that Felda risked losing ownership of its land in Jalan Semarak worth RM200 million after the transfer of the land through allegedly dubious transactions since 2015.
The daily however later cited an independent valuer as estimating that the land is now worth around RM1 billion.
The transfer is believed to transpired when Felda Investment Corporation Sdn Bhd (FIC), helmed by Isa at the time, appointed a local company as the main contractor on June 3, 2014, and was given full power of attorney to develop the land.
Isa was Felda chairperson from 2011 to January last year, Felda Global Ventures Holdings Bhd (FGV) chairperson from Jan 1, 2011, to June 19, 2017, and FIC chairperson since it was established on July 2, 2013, until 2017.
Artikel disiar pada January 5, 2018 - 3:46 pm oleh Susan Loo