Warisan veep Peter Anthony arrives at Sabah MACC HQ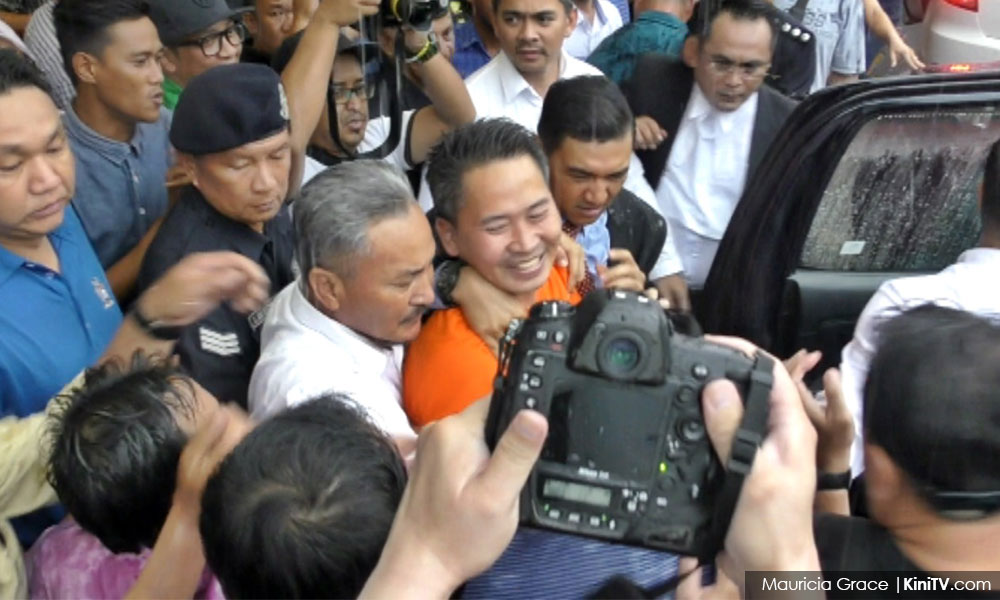 Parti Warisan Sabah (Warisan) vice-president Peter Anthony has arrived at the Sabah MACC headquarters in Kota Kinabalu.
Anthony arrived at 10.25am today accompanied by his lawyers Martin Tommy and Loretto Padua Jr.
His appearance at the MACC headquarters comes after the commission issued an order on Wednesday giving him and lawyer Michael Persius Ubu 48 hours to turn themselves in.
This is in relation to the MACC's investigation into the purchase of an oil palm plantation worth about RM155 million in the Tongod district.
Fellow Warisan vice-president Junz Wong had accused the MACC of politicising its investigation as he believes that the commission should have contacted Anthony first before highlighting the matter in the media.
Wong yesterday said that Anthony was in Keningau, Sabah some 100km from Kota Kinabalu.
He also pointed out that Anthony was abiding by his bail conditions which stipulate that he must report to the MACC once every two months.
He last reported to the MACC on Nov 27, 2017, which means that he has until Jan 27 this year before reporting again to the agency.
The MACC arrested Anthony last October after it found that he was a recipient of projects from the Rural and Regional Development Ministry which was previously helmed by Warisan president Mohd Shafie Apdal.
He had denied any wrongdoing, claiming that the project contracts were awarded based on proper procedure.
Prime Minister Najib Abdul Razak had dropped Shafie, who was also an Umno vice-president, from the cabinet in 2015 due to the latter's critical views on the 1MDB scandal.
He subsequently quit Umno to form the Sabah-based opposition party Warisan.
Artikel disiar pada January 5, 2018 - 3:45 pm oleh Susan Loo