High Court rejects S'gor MB's bid to postpone EC inquiry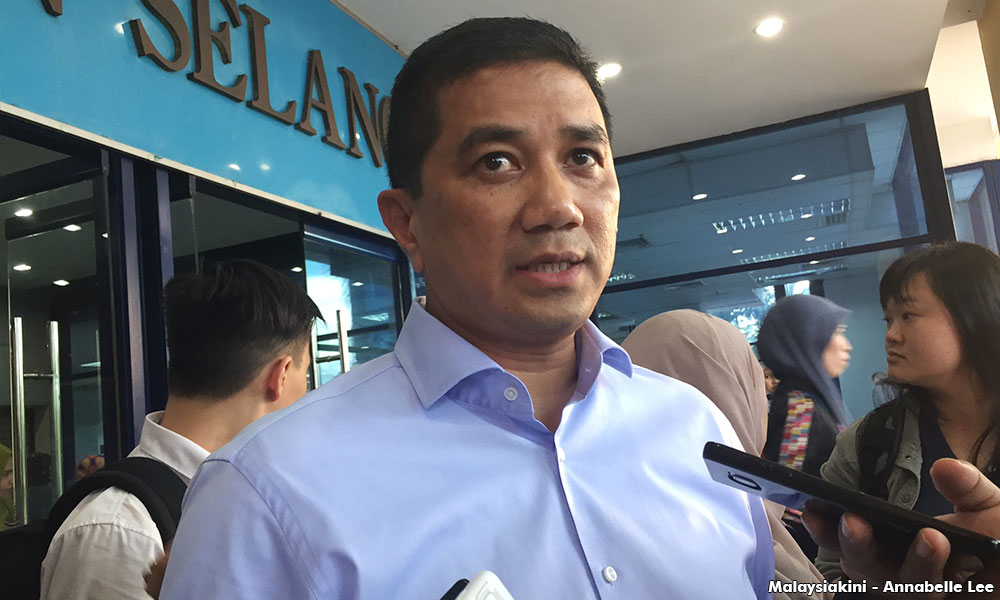 The Selangor government has failed in its bid to postpone Menteri Besar Mohamed Azmin Ali's scheduled appearance at an Election Commission's local inquiry today to present the state's objections to the ongoing redelineation exercise.
Azmin's lawyer Ambiga Sreenivasan told reporters at the High Court in Shah Alam that they have made an oral application for an Erinford injunction, or a stay on the decision pending appeal.
"The judge asked us to make a formal application (for the stay), so we will be putting in a formal application for an Erinford injunction.
"That's what my instructions are so far," said Ambiga, who appeared together with lawyer Lim Wei Jiet during the hearing in chambers this morning before Justice Azimah Omar.
The EC was represented by senior federal counsel Alice Loke and Amarjeet Singh, who said that the EC's local inquiry for Selangor would proceed with its hearing today.
"The application was dismissed without cost," said Amarjeet, adding that the judge also decided that there was "no merit" to Azmin's application.
In his bid, Azmin said that he was only given a six working days notice for his scheduled appearance at 9am this morning, and would only be allowed to present his case for 30 minutes without the presence of legal representation.
Azmin had argued it was a breach of his constitutional right to be heard on the EC's proposed redelineation recommendations without being allowed to be fully prepared.
He pointed out the EC had two years until Sept 14 this year to complete the 2016 redelineation exercise, and he was only asking for two weeks' leave to allow him to prepare for the local inquiry.
Azmin's application was filed on Jan 5, after the EC rejected his request for a two-week postponement of today's session and to be allocated a two-hour session for a presentation before the seven-member panel.
His request was made through a Jan 2 letter to the EC and he had received an immediate rejection.
The Selangor government had also filed a judicial review against the local inquiry on Jan 5, but it is understood that the matter has yet to be heard, and today's decision was only on Azmin's application.
Artikel disiar pada January 8, 2018 - 3:33 pm oleh Susan Loo