EAIC: Serious police misconduct, abuse of power in Balamurugan's death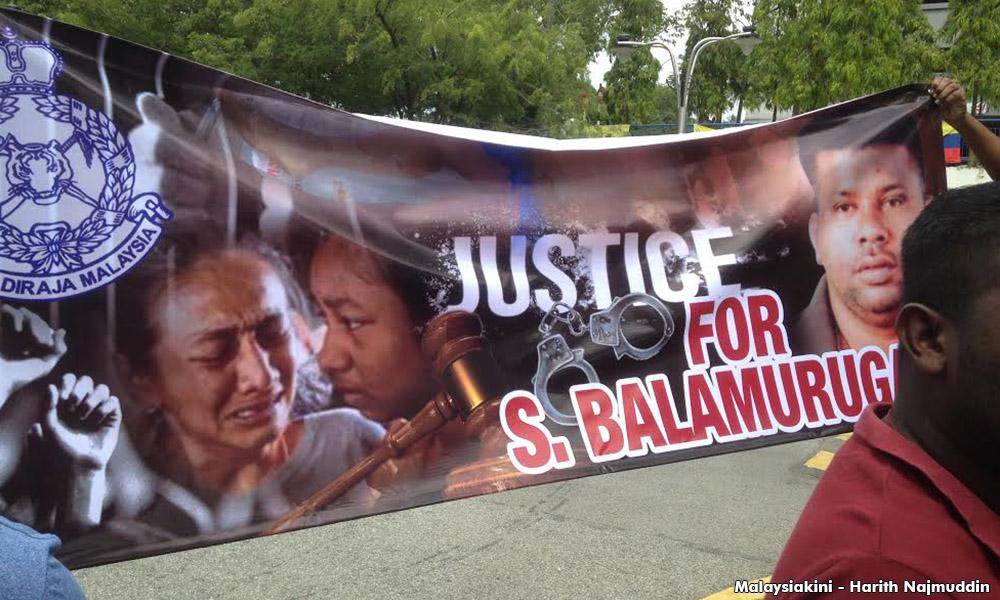 The police committed several serious breaches of conduct and abuses of power in relation to the death of detainee S Balamurugan last year, the Enforcement Agency Integrity Commission (EAIC) has found.
"The commission finds the police's failure to release the deceased after their remand order was rejected by the magistrate is a serious misconduct of not obeying the court," EAIC chief A Aziz A Rahim said.
Speaking at a press conference in Putrajaya today, Aziz said the police had also failed to comply with the magistrate's order to immediately send Balamurugan to a hospital.
The EAIC also found that two police officers, identified only as "SP46" and "SP28", had "abused their power" in ordering Balamurugan to be rearrested "without legitimate justification".
Balamurugan was arrested and allegedly beaten at the Bandar Baru Klang police station on Feb 6, 2017, before he was taken to the Shah Alam centralised lock-up facility for a few hours, and then sent for a remand hearing at a Klang magistrate's court in the morning.
The magistrate ordered that Balamurugan be released, but he was instead held at the North Klang police district headquarters, and was found dead in the early hours of Feb 8.
Commenting on the EAIC's findings, Klang MP Charles Santiago called for Balamurugan's death to be classified as murder.
"The findings show abuse of power and police highhandedness.
'The EAIC should be allowed to appoint a special prosecutor to commence legal proceedings against the police officers responsible for Balamurugan's death.
"This would ensure his family has fair and efficient access to the legal process." he said.
Santiago reminded that 1,654 people had died in police custody from 2010 till February last year.
"Balamurugan's death cannot just be another statistic. And police officers cannot continue to be left off the hook," he said.
Artikel disiar pada January 18, 2018 - 3:15 pm oleh Susan Loo