Rising to challenge, Teng accuses Lim of lying over Penang tunnel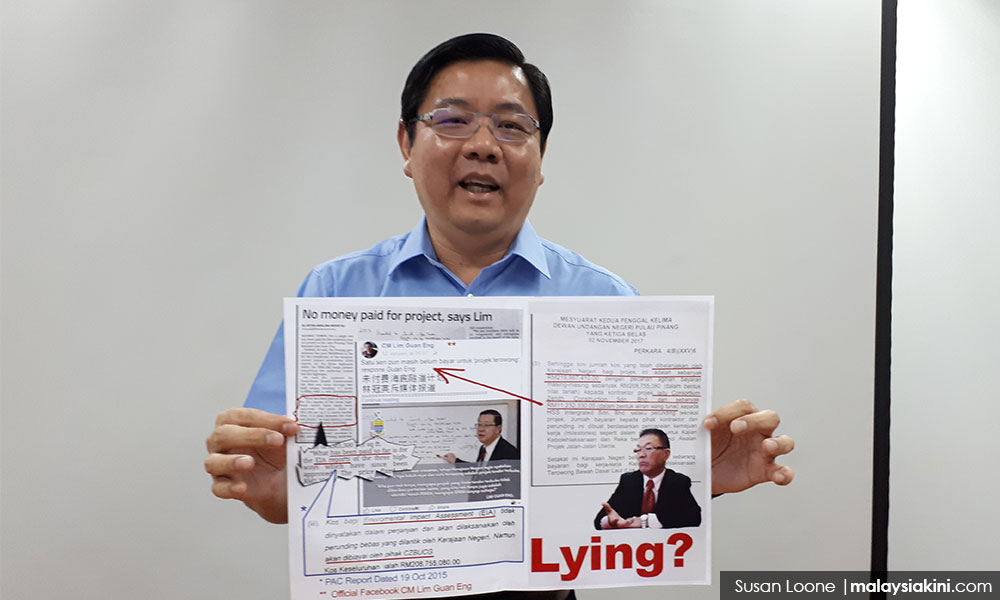 After being challenged yesterday, Penang BN chief Teng Chang Yeow has directly accused Chief Minister Lim Guan Eng of lying over the state's undersea tunnel project.
Teng dismissed Lim's challenge to brand him as a liar, so that the chief minister could take legal action, as both "laughable and ludicrous."
He also stood by his statement that Lim had lied when he said not a single sen was paid for the 7.2km tunnel, which links the island to Butterworth.
"He is Penang Chief Minister and head of state administration, he is answerable to the people on all the decisions he made.
"Whether his name is mentioned or otherwise, makes no difference.
image: https://i.malaysiakini.com/1180/032e0ccaa54ccaa7699fca5725cd4e68.jpeg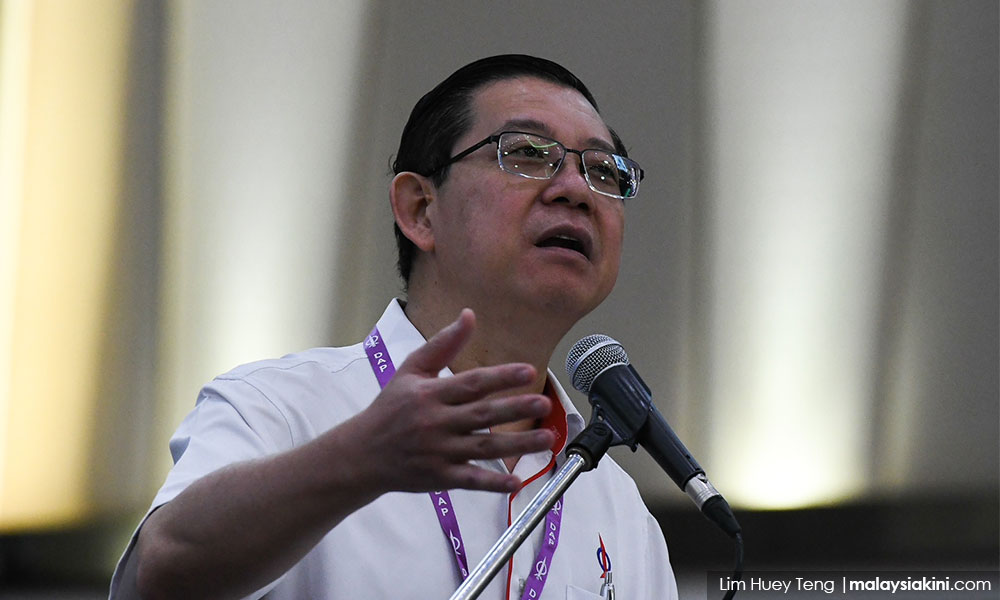 "The answers given by Lim in this press conference has shown that he lied to the people, unless he proves that all documents produced by the BN were fake and fabricated," Teng said at a press conference today.
The state Gerakan chief was referring to printouts of Lim's official Facebook postings, which he said a delegation from the party will submit the to the chief minister in Komtar tomorrow.
Teng has accused Lim of lying several times, most recently yesterday, when Lim said the exchange of 50 acres of land to be reclaimed was payment for the construction of three highways and tunnel linked to the tunnel.
Lim reiterated that the project was awarded to Consortium Zenith Construction Sdn Bhd via an open tender process in 2013, and that the state only paid RM208 million via land swap for work done to obtain EIA approvals for the three major highways.
Teng had also previously noted that the Penang state legislative assembly was told last year that RM11.2 million was paid in cash to an independent technical consulting firm, HSSI Sdn Bhd.
Lim had explained that HSSI was appointed by the state government to verify and certify the claims made by Zenith.
Teng insisted that Lim's presence to officiate the signing of a memorandum of agreement with Zenith in 2015 on the sale of the land "was not a private business transaction," as Lim had claimed in his press conference yesterday.
"Lim's presence at the ceremony was surely, not as a decorative flower vase."
Teng said he is prepared to face the CM in court to seek the truth and he will continue to speak out for the interest of the people of Penang.
He will instruct his lawyers to study Lim's "accusations" that he lied on the issue, to see if the CM has made any slanderous remark.
"I reserve my legal rights to take him to court. Let the people of Penang judge who is lying.
"If I take legal action against the CM, it will be the first time in my political career that I have sued a politician."
Artikel disiar pada January 18, 2018 - 3:15 pm oleh Susan Loo