High cost of living will drive voters to Harapan: Muhyiddin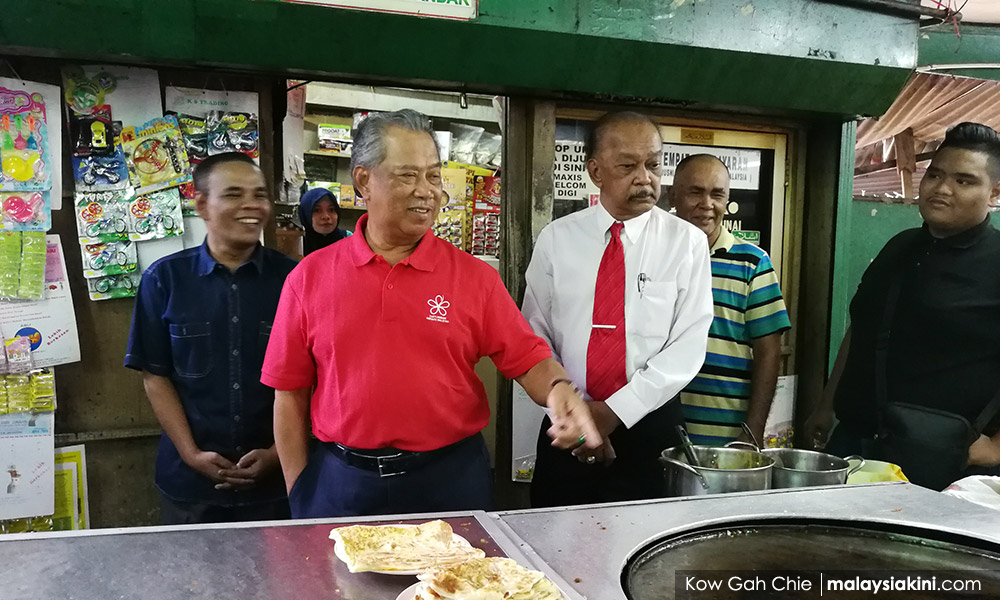 Pakatan Harapan president Muhyiddin Yassin believes the nationwide unhappiness over the rising cost of living will translate into support for the opposition in the coming general election.
He based his stand on the research conducted by Harapan over the last two years, as well as from feedback gathered during his regular walkabouts.
"Not that we want this (high cost of living) to happen but in reality, this is happening. It is happening all over the country, based on the studies I had done in 2016 and 2017.
"There is evidence that one of the top (problems) faced by the rakyat is the rising cost of living and the goods and services tax (GST)," Muhyiddin said.
"The government should recognise this problem but unfortunately, BN is not doing much. It has forgotten about the subsidies and forgotten that GST has been a dominant factor everywhere," he said after a walkabout at Pasar Dato' Keramat in Kuala Lumpur this morning.
He said the government wasn't making any effort towards ensuring that consumers were not burdened by high prices, unlike the time when he helmed the Domestic Trade and Consumer Affairs Ministry two decades ago.
"During my time (from 1999 to 2003), I went to the ground on a weekly basis to check on the prices of goods," he said.
Commenting on his recent walkabouts recently, Muhyiddin said the people told him that this was the time to change (the government).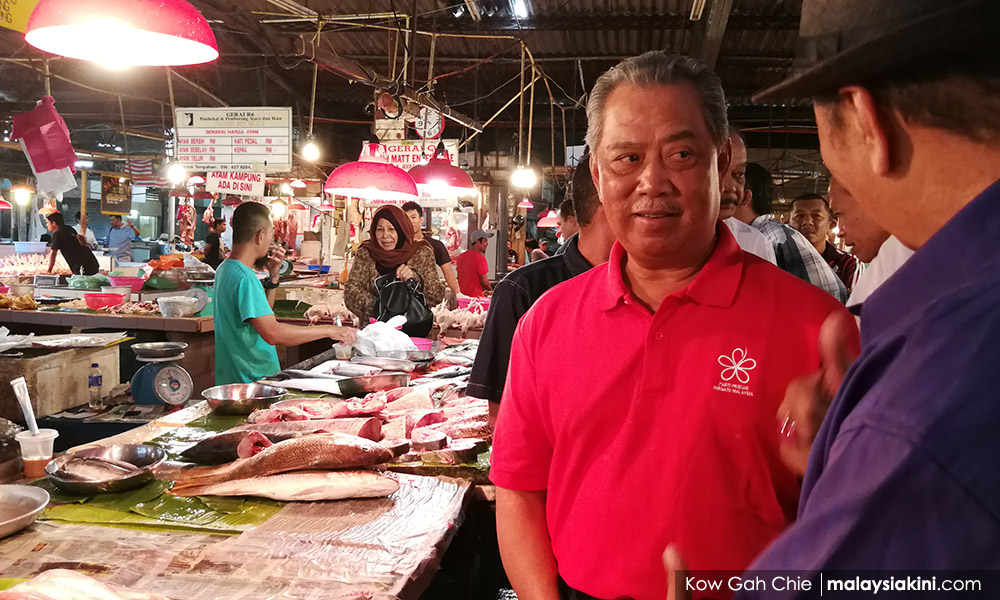 "When I spoke with them, there was no provocation and you can see, I just laughed. But they told us it is time for them to change  (the government)," he said.
"I believe that this sentiment has been quite prevalent," he added.
Numerous studies have indicated that the rising cost of living was the main concern of voters in the upcoming election, which must be held in the next six months.
In an interview last week, Second Finance Minister Johari Abdul Ghani said the government is often blamed for the rising cost of living despite it having little say over the price of most goods and services.
Johari said the government could only control and subsidise a selected list of basic goods to shield the public from inflationary pressure, but not the processed goods and foods.
Artikel disiar pada February 12, 2018 - 4:25 pm oleh Susan Loo