Kit Siang: Do 'kampung customs' include thuggery?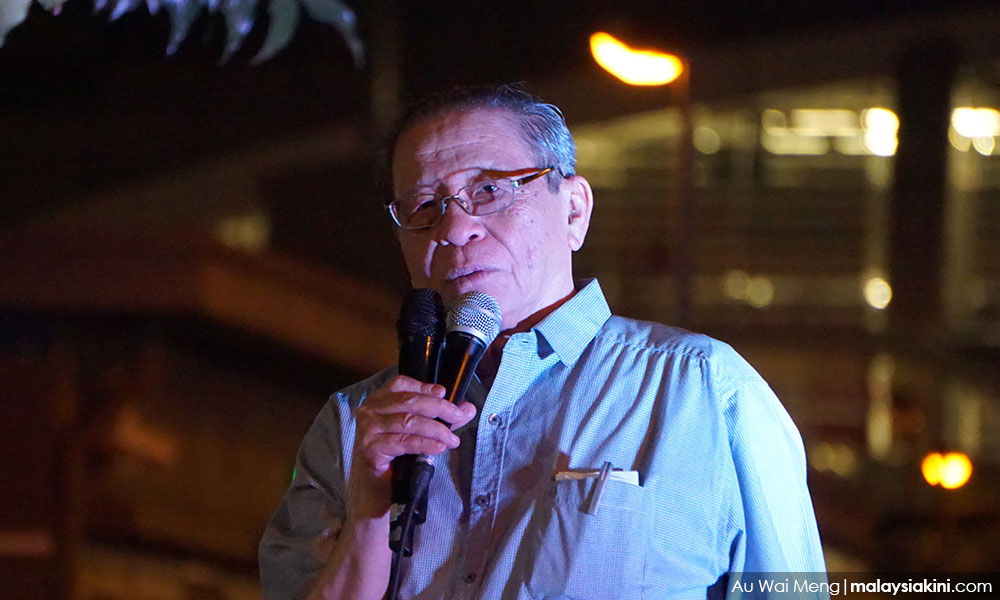 Johor Bahru MP Shahrir Abdul Samad's suggestion that Pakatan Harapan had violated village customs during an event in Kampung Bakar Batu is "pathetic", says DAP parliamentary leader Lim Kit Siang.
"Is "kampung customs" all that Shahrir can say to defend the rude and thuggish behaviour of Umno members who disrupted the Harapan programme?
"Can Shahrir explain what are these "kampung customs" which justify rude and thuggish behaviour against the peaceful and democratic political visit of Harapan leaders?" Lim asked in a statement today.
He was referring to a political talk in the area by Johor Harapan leaders on Saturday, which was called off after a group of people, who identified themselves as locals, protested (photo below).
Lim and several other Harapan leaders were scheduled to speak at the event.
Shahrir said it was unfair to blame Umno or BN for the disruption because there appeared to be no link between the group of attackers and the party.
Shahrir then advised those who planned to visit his constituency in the future to observe local customs.
"There are customs to be followed when visiting a village," he said.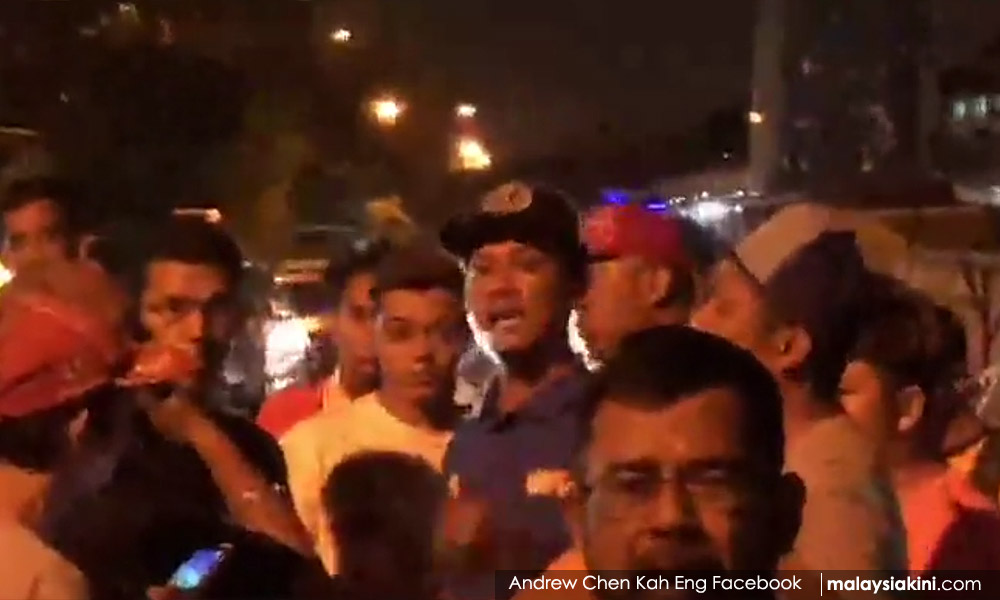 Shahrir has been the Johor Bahru MP since 1978. He is expected to be seeking an eighth term. Kampung Bakar Batu is part of his constituency.
Lim also urged the BN and Harapan leaderships to commit to fair, clean and honest politics without peddling fake news or disrupting the activities of opposing political parties.
"I am making this call as I am not on the Harapan leadership council.
"I have no doubt that the Harapan leadership would have no problem in making such a public commitment, but I am rather dubious that Umno and BN would be prepared to make such a commitment," the Gelang Patah MP added.
Artikel disiar pada February 12, 2018 - 4:25 pm oleh Susan Loo