Muhyiddin: Umno thugs disrupted Harapan JB event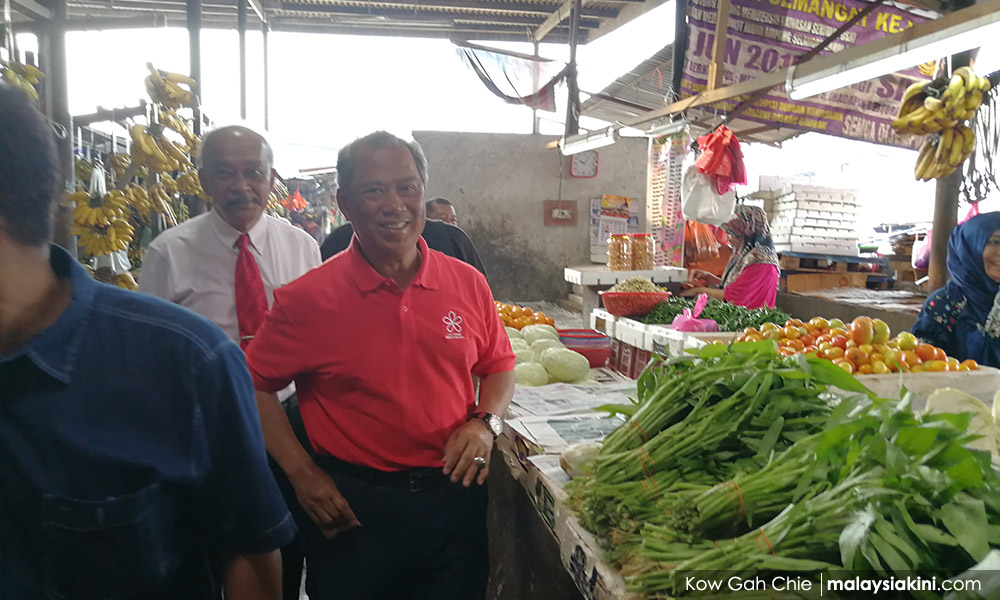 Bersatu president Muhyiddin Yassin today slammed those he described as "Umno thugs" for disrupting a Pakatan Harapan in Johor Bahru last weekend.
He also chided the "rudeness" of the agitators for stopping DAP parliamentary leader Lim Kit Siang from attending the Pakatan Harapan meet and greet session in Kampung Bakar Batu.
"Johor Harapan had issued a statement to express our disappointment over the act by the thugs of Umno and BN to stop our event, which is usually held there to celebrate the Chinese New Year," he said.
A number of Harapan leaders had visited the area to distribute mandarin oranges to residents ahead of the celebration.
"Such an incident should not have happened, please respect the customs. I consider this as an act of rudeness and disrespect.
"We may have differences in politics, but do not stop the leaders (from holding the event)," Muhyiddin told reporters after a walkabout at Pasar Dato' Keramat, Kuala Lumpur, this morning.
The former deputy prime minister said that instead of disrupting Harapan events, Umno-BN can organise events of their own, adding that he hopes such incidents will not spread ahead of the coming general election.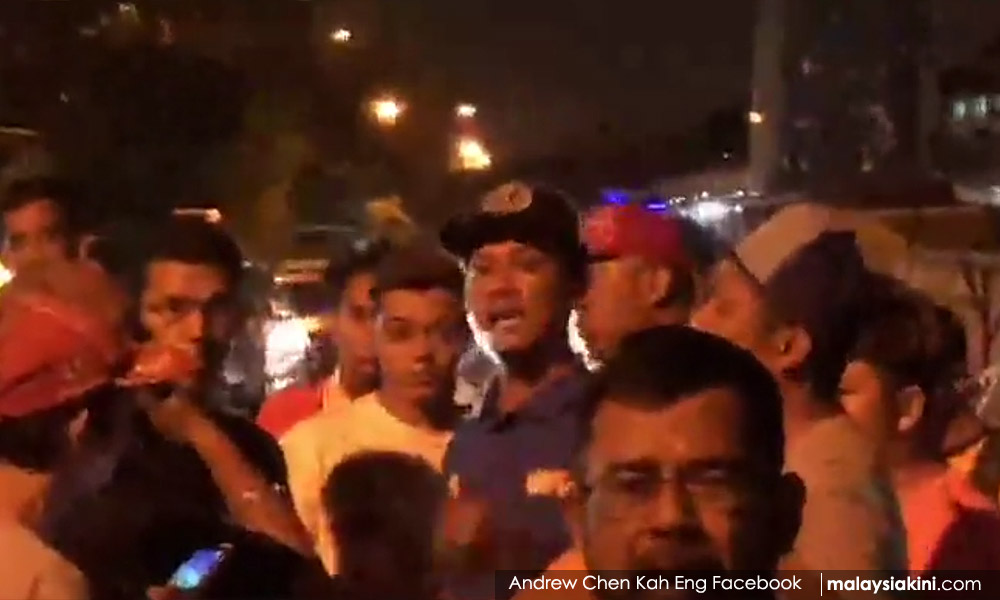 Last Saturday's event at Kampung Bakar Batu, which saw Lim in attendance, had to be abandoned after an angry group demanded that it be stopped.
Stulang assemblyperson Andrew Chen Kah Eng claimed the altercation was caused by Umno and BN members.
"They have abused their power (in order) to frighten people and stop us from meeting the people," Chen said in a Facebook Live press conference soon after the incident.
Also present were Johor Harapan secretary Osman Sapian from Bersatu and Johor PKR information chief Akmal Nasir.
Sporadic shouts could be heard in the background as Chen was speaking.
Osman claimed he had previously faced similar harassment from youths wearing blue shirts.
"Who are they if they wear blue, if not BN and Umno and BN Youth (members)?" he said.
Yesterday, Johor Bahru Umno chief Shahrir Abdul Samad said he could not make out anyone wearing Umno or BN shirts from footage of the incident, and that it was "unfair" to lay the blame on the party.
Artikel disiar pada February 12, 2018 - 4:25 pm oleh Susan Loo