Bleak future for stateless STPM top scorer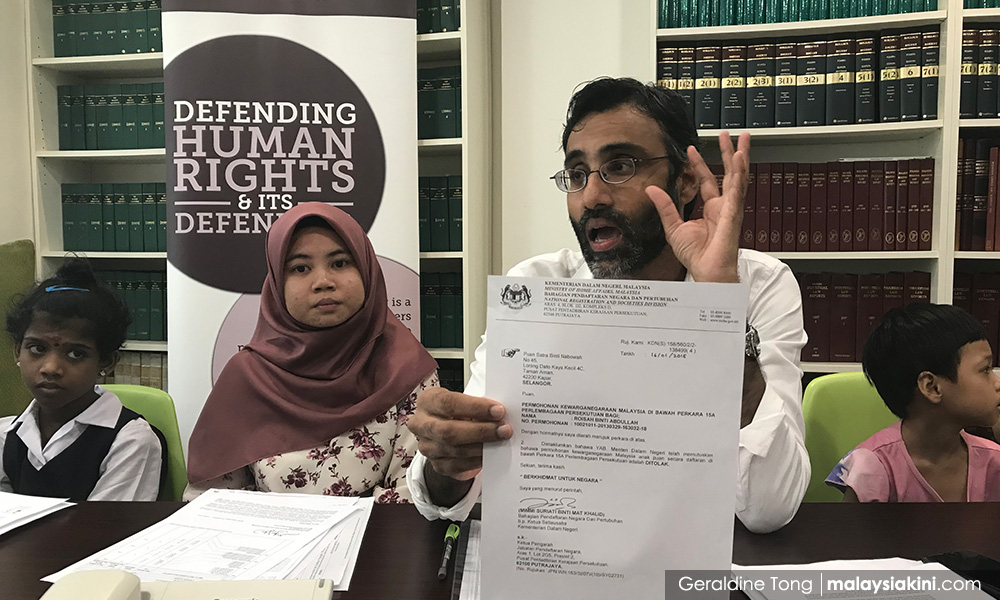 Roisah Abdullah just received her STPM results last week, emerging as the top scorer in her school with 3As and 1B.
But the future of the 20-year-old remains bleak, according to Padang Serai MP N Surendran, as Roisah is stateless.
As a stateless person, he added, Roisah cannot apply to further her studies, get a job, or even open a bank account because of her lack of documentation.
"Because she has been denied citizenship unlawfully and wrongfully, she cannot apply to universities.
"She should be getting the best courses in local universities, but despite being a top student, she has no future now as things stand," Surendran said in a press conference in Petaling Jaya today.
Roisah was born in a clinic in Klang, as verified by her birth certificate, to an unknown father and a mother who is a foreigner. She was adopted shortly after by a Malay family and raised in Malaysia.
She has always been a bright student, scoring straight As in her PMR and 7As and 1B in SPM examinations, both of which she was only allowed to sit for after making multiple appeals.
Roisah has also applied many times to the National Registration Department (NRD) for citizenship, with the last time being in March 2013.
However, she was told to wait for the result of her application, which she finally received nearly five years later, in a letter dated Jan 16, 2018.
Her application was denied.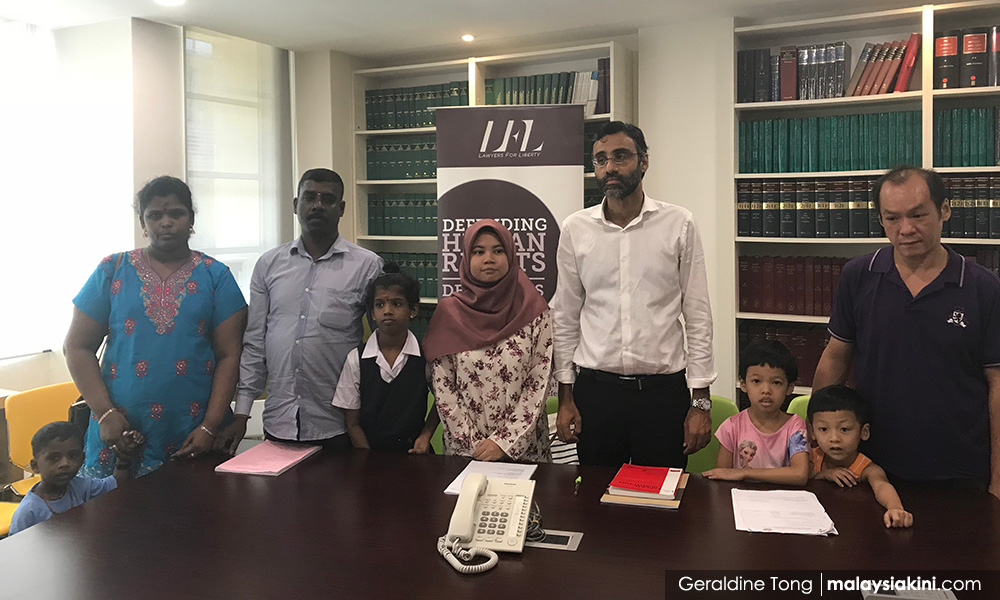 With university intake deadlines looming, Roisah (centre in photo), who dreams of studying either accounting or economics, said she is running out of time to send in her applications.
"As a matter of law, she should have been given citizenship. She was born in the country and under the Federal Constitution, automatically should have been granted citizenship.
"Under the Federal Constitution, no person can be rendered stateless.
"If she was a citizen, she would qualify to take law in University Malaya, which is a highly sought after programme," Surendran explained.
'They won't let her go to school'
At the press conference, the PKR lawmaker also highlighted the case of eight-year-old Karthiyani Ragunathan, who was born to Malaysian parents.
But Karthiyani is the only one of her 10 siblings who is not a Malaysian citizen, Surendran said, simply because she was born at home.
The family's last application for Karthiyani's citizenship to the NRD was in December last year, which was rejected.
"The NRD said since she was not born in a hospital, they say, we don't know where she came from. It is absurd," Surendran (photo) noted, pointing to the family obtaining a letter from Hospital Kuala Lumpur (HKL) confirming the child's birth at home.
"She has never gone to school. She wears the uniform but they won't let her go to school.
"Here in Malaysia, in modern Malaysia in 2018, we have a child denied schooling for one year," Surendran said.
Demanding an explanation
Similarly, 7-year-old Lim Ai Ling has never attended school, even though she was born in a clinic in Klang to a Malaysian father.
Her mother, who is Indonesian, has since left the family.
Surendran said the NRD rejected Lim's citizenship application, which was last made in April 2017, because her parents' marriage was never properly registered.
"When I started the campaign against statelessness, these children (Karthiyani and Lim) weren't even born yet.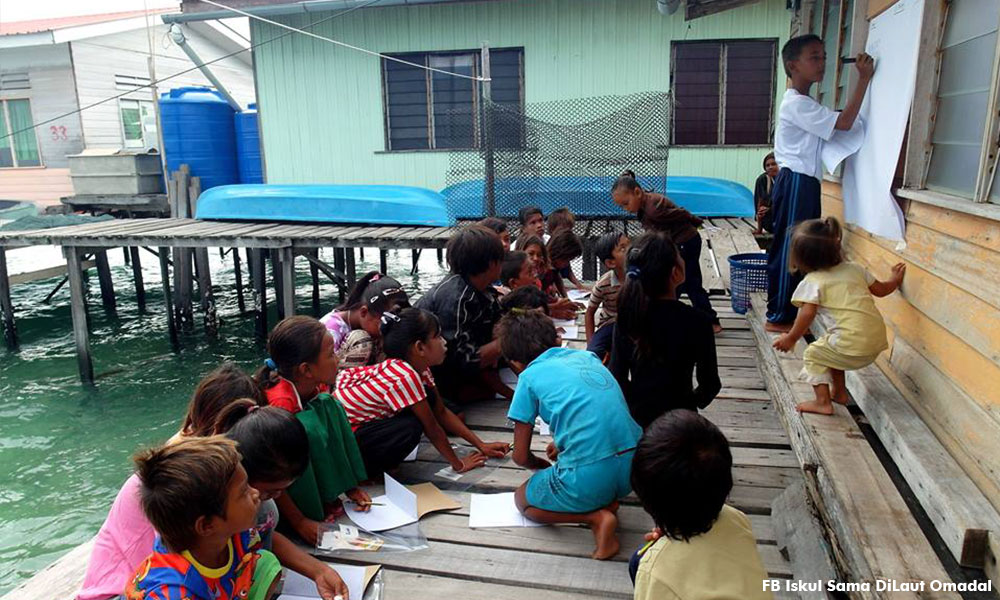 "We want an explanation as to why this is happening, and how many more cases of stateless children are there in the country and why the government is still not able to resolve the problem," Surendran stressed.
He urged the Home Minister to step in immediately in these three cases and give them their citizenship papers so they can "carry on with their lives."
Surendran cited Article 1(a) of Part II of the Second Schedule, which states that persons born on or after Malaysia Day are citizens "by operation of law" if they were born within the country and at least one of their parents is a citizen.
He also cited Article 1(e) of the same provision, which states that persons born here who are not citizens elsewhere qualify as Malaysian citizens, stressing that these provisions were put in place to protect against statelessness.
As such, he urged the government to remedy the situation and restore the future of these children.
Artikel disiar pada March 12, 2018 - 2:50 pm oleh Susan Loo