Kit Siang accuses IGP of suffering from 1MDB 'denial complex'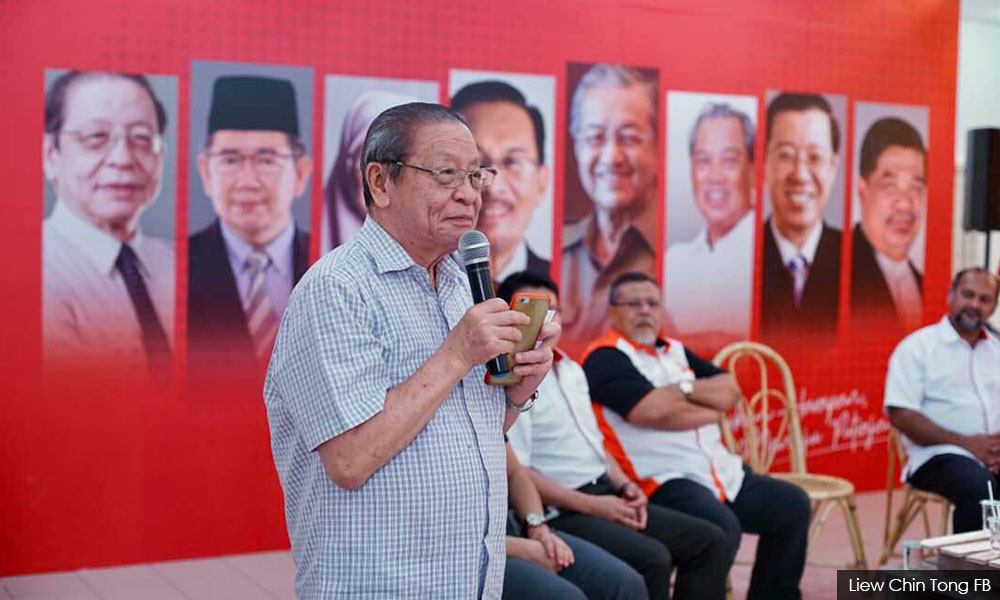 Inspector-general of police Mohamad Fuzi Harun's claim that investigations in Malaysia failed to link businessperson Jho Low with 1MDB is a sign of "denial complex", said Lim Kit Siang.
He said Fuzi, who relied on the Public Accounts Committee (PAC) and police's investigations to make the claim, appeared to be in denial of the facts adduced by the US Department of Justice (DOJ), the punitive action in other jurisdictions and foreign news reports.
The veteran DAP lawmaker said the PAC's report on 1MDB was "faulty" to begin with because it did not contain any reference to Low although the "whole world knows" about his 1MDB links.
Low's name was peppered throughout the original 251-page DOJ court filing to seize 1MDB- related properties in the US, in relation to anti-money laundering investigations.
His name was also mentioned in Singaporean criminal court proceedings, involving his former bankers who faced imprisonment and hefty fines for a slew of charges.
In view of this, Lim suggested that Fuzi might be suffering from a "denial complex".
"Is (denial complex) a required position for all the top holders of public office in Malaysia whether the police, the Attorney-General's Chambers, the MACC, Bank Negara, the judiciary and even for the Parliament speaker?" asked Lim.
On March 7, Fuzi said police investigations based on the PAC's findings had found that Low did not work for 1MDB nor was he involved in the firm's business decisions.
"All business decisions were made by the 1MDB board of directors," he added.
He said this following an outcry over how local authorities were not interested in Low despite Indonesia's seizure of the Equanimity – a superyacht linked to the Penang-born businessperson which is sought by US authorities.
Lim said Fuzi could easily figure out Low's involvement with 1MDB by asking Prime Minister Najib Abdul Razak – who was once the chairperson of 1MDB's advisory board.
"Has Fuzi or the police asked Najib this simple question? If not, why not!" said Lim.
Low has gone on record that he was the advisor of 1MDB's predecessor Terengganu Investment Authority (TIA) between January to mid-May 2009.
"I'm not hired by 1MDB. I don't get paid any fees by them. Of course, if someone in 1MDB had asked my views informally, I would give my views like any other Malaysian," he said.
Artikel disiar pada March 12, 2018 - 2:50 pm oleh Susan Loo