My sacrifice is nothing compared to others' – Maszlee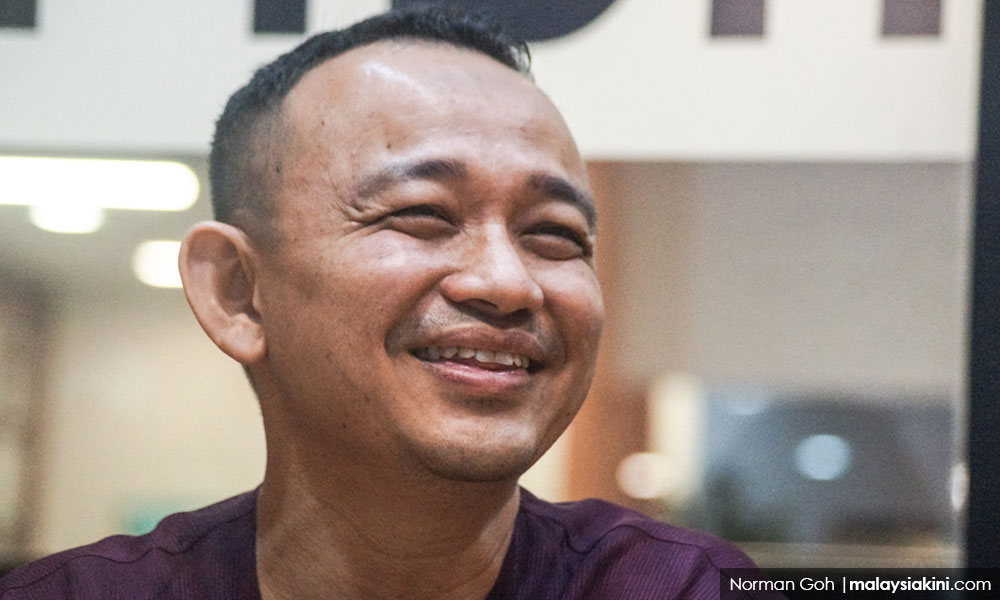 INTERVIEW | Political scientist Maszlee Malik knew that the moment he joined an opposition party, many of his old privileges and even his current job, would be on the line.
To him, his sacrifice is nothing compared to those who have lost a lot in their course of struggle in politics.
"If I am to sacrifice, it is nothing compared to what they have sacrificed. I think it is time for me to make the least sacrifice I could make.
"When we wish to seek glory for our country, we have to sacrifice ourselves a bit (for the bigger picture)," said Maszlee to Malaysiakini in an exclusive interview.
"As I remember, talking to my family members, especially my wife, they were saying that we keep thinking about our own selves.
"Why don't we take a few seconds to think about the whole country, people who are living in the rural places, people who are suffering although they are living in town areas, in cities, but living in poverty?" he asked.
Maszlee teaches International Islamic University Malaysia (IIUM) as an assistant professor in the department of political science in Kuala Lumpur.
A well-known academician, he is also a researcher for Penang Institute, Institute for Democracy and Economic Affairs (Ideas) in Malaysia and Institute of Southeast Asian Studies (Iseas) – Yusuf Ishak Institute in Singapore.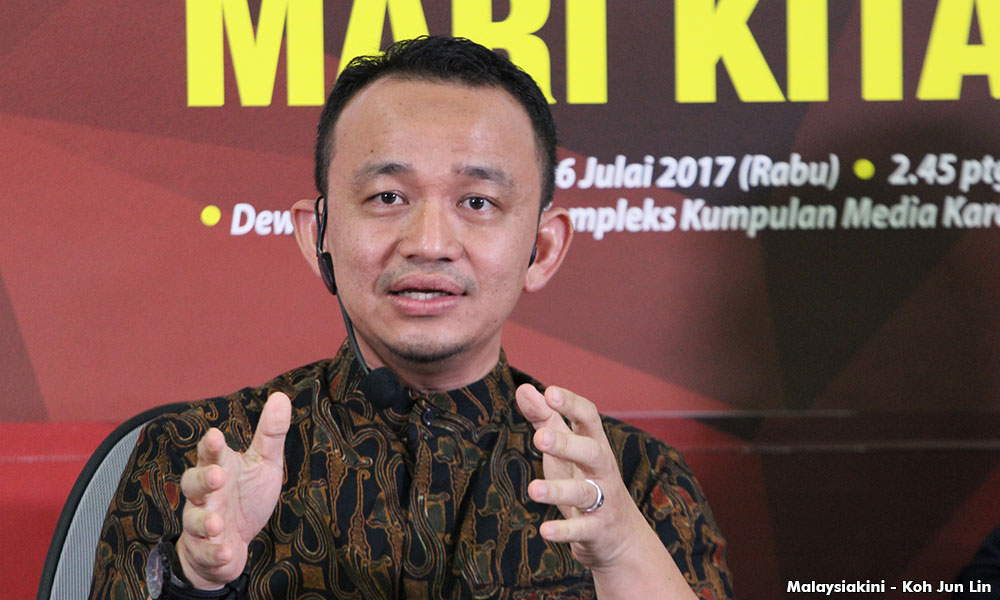 Maszlee frequently moderated and spoke at various forums with Sinar Harian prior to joining Bersatu.
"A lot of people have tried to convince me to join politics since I first got involved with all these wacana (forums) or debates, as early as 2012.
"I would say that they made a lot of sense. They have managed to make a lot of logic, but I was waiting for God's call.
"Finally, I received the 'call'. Foremost, you are looking at the current situation of Malaysia which is terrible. It is going to the dogs if nobody is going to save it."
Maszlee shared that many were asking him about news reports on scandals and corruptions in the country during his travels overseas, which rendered him ashamed of being a Malaysian.
Getting involved in politics in his own way, Maszlee considers his participation in civil society activities helped to pave his way into politics.
The only difference now is partisan politics, instead of politics.
"I think even those who are not affiliated with any political parties, they are also into politics. The question would be, why partisan politics?
"If that is the question, I would say that Malaysians are at a junction. We are going to face the 'father of all elections' that will determine the future of our country, whether we are going to remain under a kleptocrat who has a very notorious image globally, or we want to have a new Malaysia that promises a better life and image for the world.
"When we read the newspapers, we feel ashamed of being Malaysians, not because of the people, but because of the magnanimous size of corruption that happens, and it is known."
'God's sign' facilitated politics move 
It was not easy for Maszlee to put his profession on the line, being the sole breadwinner in the family.
A father of four, the Johor Bahru native felt that it is time to face the elections by joining a party to be on the frontline of politics.
"It made me consider and reconsider, get back to my desk. Did some calculation and finally, you know, as a Muslim, you need to 'speak to God' and ask for some guidance and eventually, I got some signs.
"What was the sign? The very basic sign was the full support given by my family because I suppose, apart from my daughter, most of my family members, especially my wife, they were very sceptical about politics. What more, allowing the breadwinner to join politics.
"Asking God for some signs and He has given me! The whole support from the family and that was surprising to me. I said this is the time.
"I think it is not only from my family members but also from the people. They really want the change. They don't want to remain in that miserable situation they live in now," Maszlee told Malaysiakini.
When asked about the possibility of being fielded in the upcoming general election, Maszlee said that he will let the party's (Bersatu) leadership make the decision.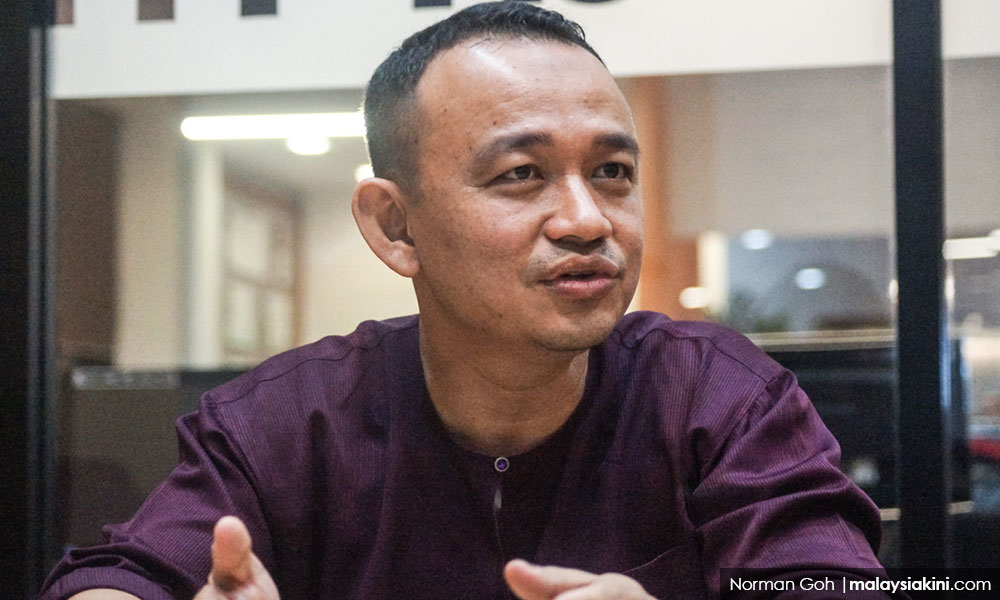 "Talking about standing in the elections, or which seat I will be contesting, I will leave it to the party leadership. We may have our own desires when we join the party, the leadership will decide for us.
"In any way, we will put forth the struggle to ensure a better future for our country.
"If I'm nominated to contest, that's a bonus. If I do win in the elections, that's also another bonus."
The 44-year-old also said that he will have to quit his position in the university should he stand as a candidate under Bersatu.
'Education system a tool for politicians to gain glory'
Maszlee also gave his thoughts on the education system.
"The whole system is based on exams and gradings, which in many cases, just becomes a tool for politicians to gain glory by students scoring As.
"I also would like to see a better education for the less fortunate people, equal opportunity for everybody.
"Like what we have, you know good schools at Bukit Damansara, Taman Tun Dr Ismail or elsewhere, I would like to have the same for people living in Sabah and Sarawak, living in Felda, who live in rural places in Perak, Kelantan and Kedah."
A prominent academician, Maszlee's love for education had been a part of his career since his return from the United Kingdom in 2011.
Some of his students are now public figures, he said, although he did not want to elaborate further.
Maszlee revealed that they are now in their thirties and among those shortlisted to contest in the coming 14th general election.
During his years in the UK, he was appointed as a governor of one of the schools in Durham, located in the northeast of England.
"I was elected by the community to be the governor, to be on their board of governance and I got involved in the council. Schools have their own autonomy.
"Even at the council level, you only have one desk or one department to look after all the schools in the districts. You will see that the schools belong to the community.
"Community being empowered, the school being empowered, the teachers being empowered. I would like to have these. They know what is best for the community because they belong to the community and they are representing the community.
"It's all about empowerment. When people are empowered, they will enjoy more freedom in determining what is the best for themselves.This is where I think being autonomous is very important. And another thing, it will manage to bring the teachers away from political control."
Maszlee believes that political control in the education system happens around the world, including Malaysia, and this has created the culture of fear and siege mentality among the teachers.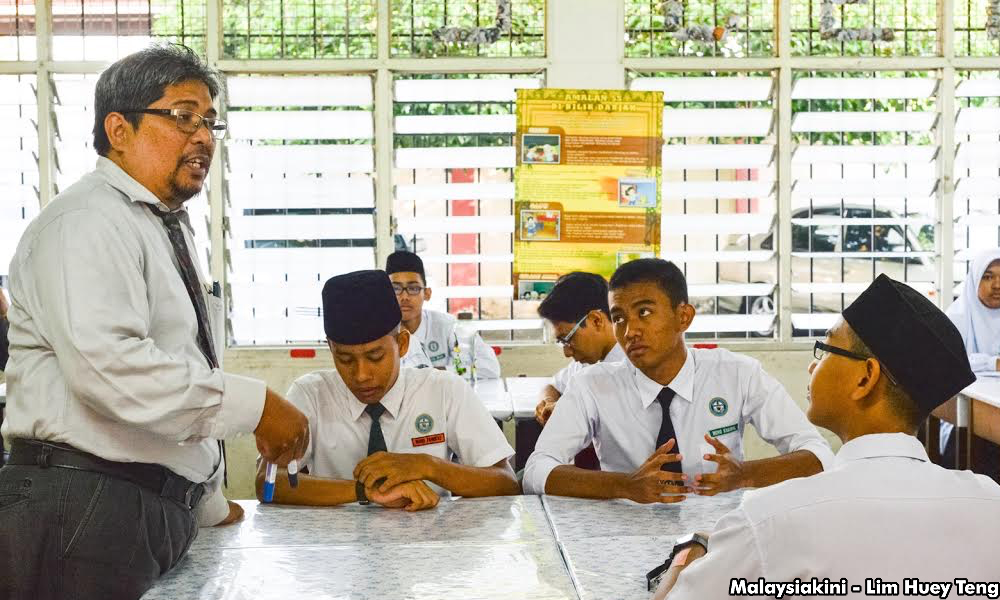 "Teachers are waiting for directions. Teachers are afraid to cross certain borders although they know that certain things are good for their students.
"They feel that they are slaves to certain systems. When the teachers feel distressed, it is not good for the students. The very important thing in many schools is happiness.
"If the teachers are happy, the students will be happy but now we are having a lot of teachers who are very distressed.
"They are overloaded with work and they are being assigned to things they are not supposed to do. What more about the children. If teachers are not happy, children won't be happy."
Artikel disiar pada March 12, 2018 - 2:50 pm oleh Susan Loo