Selangor Menteri Besar Mohd Azmin Ali has outlined the difference between the water disruption in his state and the 1MDB scandal.
He was commenting on Prime Minister Najib Abdul Razak's response to him in the Dewan Rakyat yesterday that the water issue in Selangor was more critical than 1MDB.
Conceding that the water disruption had affected the people in Selangor, Azmin, however, argued that it cannot be compared to 1MDB.
"He (Najib) stood up (in the Dewan Rakyat) without feeling embarrassed to state that the water issue is more critical than 1MDB.
"True, (the disruption) caused problems for the people. But it was only for four days. 1MDB's debt is for four generations, RM42 billion," he told reporters in Kajang.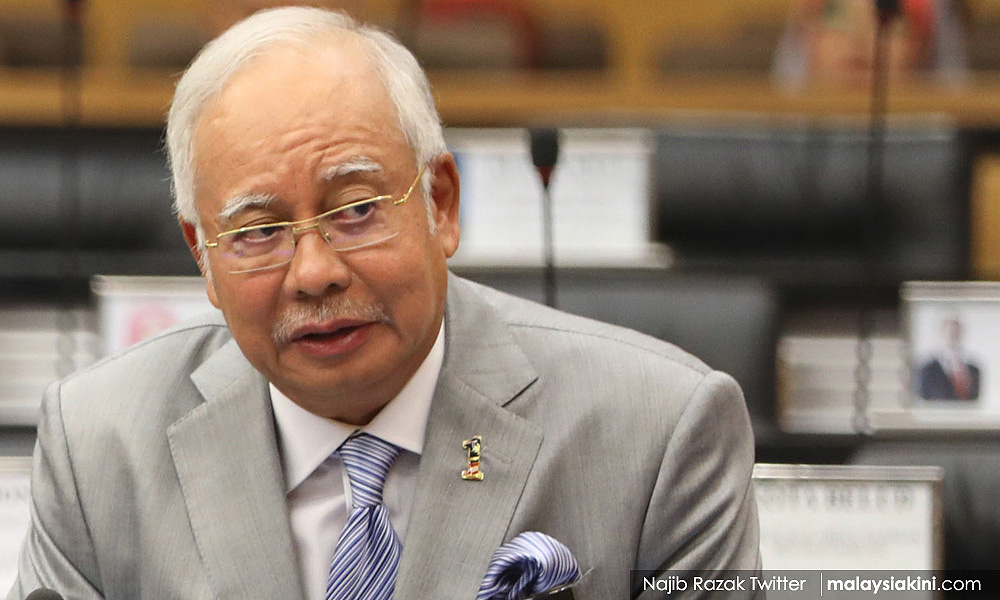 Azmin, who is also the MP for Gombak, said while the Selangor state government managed to resolve floods in Kajang, Najib's (photo) constituency of Pekan in Pahang is still hit by floods.
"This is another success of the Selangor government, we have managed to solve flood issues in Kajang in the long term, while in Pekan, the flood issues are yet to be solved responsibly.
"It was 'hot' in parliament yesterday. Like the Malay proverb goes, 'Kuman di seberang laut nampak tapi gajah depan matatak nampak' (Someone is oblivious to the elephant in the room, while noting a germ across the sea).
"This is the problem with some people today," he added.
During the Dewan Rakyat session yesterday, Azmin had asked if the 1MDB issue was related to Malaysia increasing its spending to pay interest on the national debt or if there were other reasons.
Before Azmin could finish his question, several BN parliamentarians jeered at him, and some of them such as Abdul Azeez Rahim (BN-Baling) raised the water issue.
When the Dewan Rakyat settled down for Azmin to finish his question, Najib replied: "I would like to stress that the water problems in Selangor are more critical."