Dr M: Najib raised nation's debt, we want to reduce it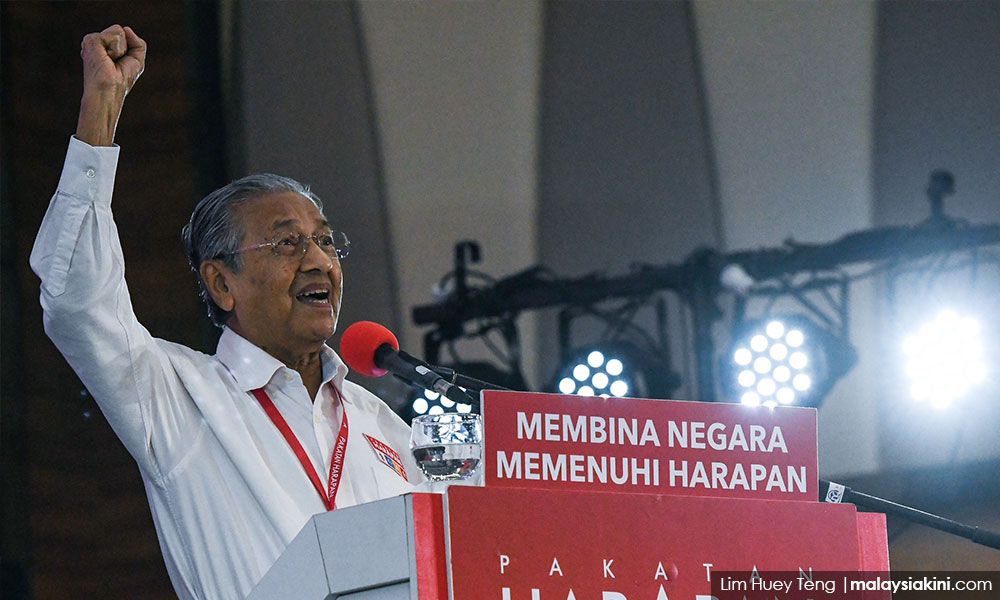 Pakatan Harapan has refuted Prime Minister Najib Abdul Razak's allegation that its manifesto will increase the nation's debt.
The opposition coalition's chairperson Dr Mahathir Mohamad argued that the allegation is baseless because Harapan has not been given the opportunity to govern the country.
"It was Najib who raised the nation's debt as prime minister. Our job is to reduce it.
"What is the basis of him saying that? Have we shown that we once the government and therefore the (current) government is saddled with a huge debt?" he added.
Mahathir was speaking to reporters at the opposition leader's office in the Parliament building.
Artikel disiar pada March 13, 2018 - 6:21 pm oleh Susan Loo