Putrajaya intends to "revisit" the Printing Presses and Publications Act 2012 (PPPA) and will discuss possibilities for self-regulation of the media after the 14th general election, Deputy Prime Minister Ahmad Zahid Hamidi said today.
Speaking at an event with the top brass of mainstream print media outlets, he said this was to ensure that media regulations kept up with the times.
"After GE14, we will sit together and look at the pros and cons of the PPPA, revisit it… our current situation has caused us to be more open, so that the Act is relevant to the current times.
"We will also sit together to see if (we can have) an ombudsman or media council as a self-regulatory body," Zahid said at the Putrajaya International Convention Centre this morning.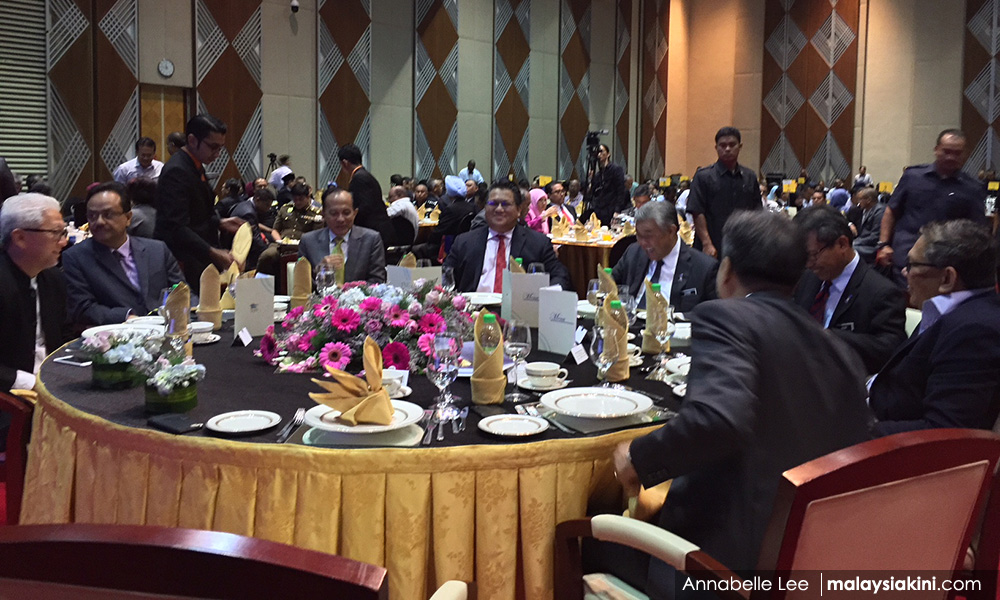 Earlier in his address, he sought feedback from various media bosses on a range of issues, including mechanisms to synchronise the regulation of online media with print media, the need for legislation on fake news, and if the PPPA was relevant in current times.
The government is in the process of drafting a fake news law.
Wong: Print media struggling to survive
In response to Zahid's call for feedback, Star Media Group CEO Wong Chun Wai lamented that the need for media self-regulation was secondary to ensuring the survival of print media.
"This morning we have heard about self-regulation and (the need for an) ombudsman, but seriously, at this point, the media industry is so difficult that we are talking about survival.
"What is the point of having an ombudsman and media council when you do not know how many companies will survive?
"I'm going to be very honest. After GE14 I expect some newspapers to actually close down," Wong said, adding that the main barriers for the print media were the strict advertising guidelines applied to them, but not to broadcast or online media outlets.
Wong further said profit margins were slim in the online media business, citing the example of how 80 percent of digital advertising revenue in Malaysia went to Google and Facebook.
He called upon the government to tax the two internet giants, to which Zahid replied he would take the suggestion up at tomorrow's cabinet meeting.
Many editors pointed out that print media outlets were "losing out" in the digital age, and complained that online portals are not regulated to the same extent.
National newswire Bernama's chairperson Azman Ujang specifically asked for rules on online media publication to be "tightened."
"The freedom enjoyed by the online media has been misused.
"Just because they are modern and new, they can enjoy freedom? Why should we treat online media better than print media?" Azman asked.
A minority of media practitioners called for provisions in the PPPA to be loosened, with one calling for its abolishment as the law contradicted with the Federal Constitution.