PAS, the wild card of Selangor, expects to thrive yet again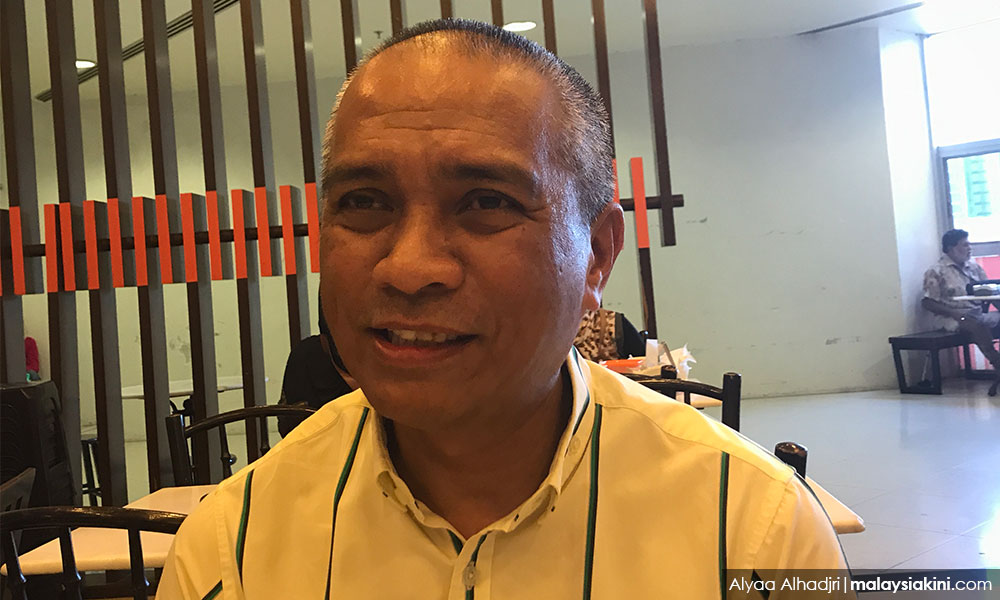 INTERVIEW | In 2008, PAS did the unthinkable. It had become part of the Selangor government and was therefore no longer a village party with its influence confined to the hinterlands.
At its peak, the party held a quarter of the seats in the state assembly and three out of 10 Selangor cabinet positions, putting it in a strong position in terms of policy and resource – a position it intends to maintain.
But unlike before, Selangor PAS, BN and Pakatan Harapan are in uncharted territory as they will likely engage in a record number of three-cornered fights.
Although conventional wisdom suggests that the two main coalitions should snap up the bulk of the seats, Selangor PAS believes that its support, built up over the decades, will not only ensure its survival but also help it flourish during this election.
"We are expecting a 'hung Parliament' situation but with PAS as the kingmaker," said Selangor PAS elections director Roslan Shahir Mohd Shahir, better known as Roslan SMS.
Roslan, 54, is the former press secretary to PAS president Abdul Hadi Awang and was once accused of being a key figure behind efforts to persuade PAS leaders to form a unity government with Umno during the Pakatan Rakyat era.
In a recent interview with Malaysiakini, Roslan, who is now Selangor PAS key strategist, explained that a party or coalition needs to win 29 out of the 56 legislative assembly seats to earn the right to govern and is certain that neither BN or Harapan could achieve this.
The reason for this, said Roslan, was that PAS expected to do better than the 15 seats it won in the last 2013 election and this time, it expects to win about 25 seats.
DAP still okay, but not Amanah
In this scenario, Selangor PAS can not only choose its allies for a coalition, but also set the terms of cooperation, he said.
"Politics is fluid. We would never imagine that (Harapan chairperson) Dr Mahathir Mohamad would sit together with DAP's Lim Kit Siang.
"Likewise, if PKR wins a few seats in GE14 and decides it wants to be with us (PAS) and accept our struggles, why not?
"Or even if DAP suddenly realises that PAS was right all along, we are open," said the businessperson and Subang Jaya Municipal Council member.
"Once we become the biggest bloc, we will tell them what we want and what we don't want. If you follow our demands, we will accept to work with you."
Although Roslan was short on details on what kind of demands PAS would likely make, it is for certain that, whatever the outcome, the party has no intention of allying itself with Amanah.
"Maybe once GE14 is over, there would be no more Amanah, so it will be easier," he said.
Umno unlikely to do better
Although there has been much talk about PAS and Umno cosying to each other, at the Selangor level, cooperation seemed unlikely, said Roslan.
He said that it was unlikely that Selangor Umno can do better than the 12 seats it won in 2013.
"If Umno can't win big, how can we accept the party? Unless it can win 15 or 20 seats, that may be a different story.
"But from our own readings in Selangor, it is almost impossible for Umno to increase its seats, and in fact, the number may be reduced.
"So PAS is not getting our hopes up on Umno," he said.
Last November, Selangor Umno secretary Johan Abdul Aziz reportedly said that the party has had enough of being on the opposition bench for nine years, and would focus on 35 seats, including the 12 it currently holds.
PAS has said that it wants to contest 43 state seats in Selangor in the coming election.
Artikel disiar pada March 13, 2018 - 6:19 pm oleh Susan Loo