Warisan No 2 explains reasons for leading opposition in Sabah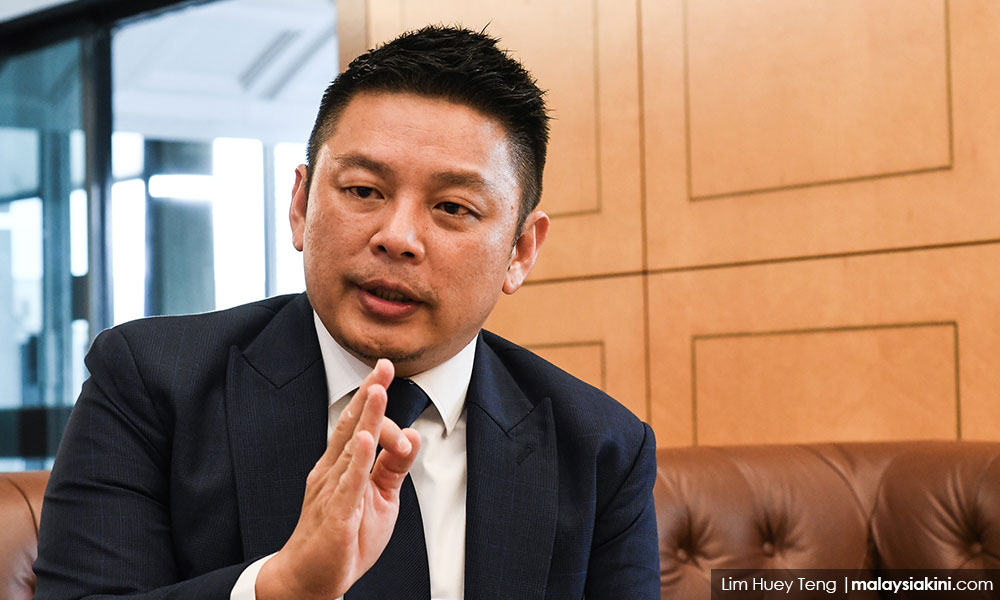 INTERVIEW | Going into the 14th general election, Sabah will witness a unique situation in which it will be the only state where opposition coalition Pakatan Harapan will not be the main team battling the election.
The main challenger against BN is most probably to be an electoral pact led by the new kid on the block, Parti Warisan Sabah, together with component parties under Harapan and another yet to be confirmed opposition party.
Citing statements made by Sabah Harapan leaders, Warisan deputy president Darell Leiking said it was apparent that Harapan would like Warisan to lead the general election in the state.
"Pakatan has made it very clear they would love to ask us to lead this election. And we concur with them and we will definitely find amicable resolutions between Harapan and us," he told Malaysiakini in an interview.
Relations among the parties, Leiking said, have always been going well.
"The beautiful thing about Sabah is we are able to talk when we are face to face. When reporters ask us, sometimes the narrative may not be there or the real gist of what we want to say may not be translated to the good intent that we both want."
Citing Warisan president Mohd Shafie Apdal and Sabah DAP chief Stephen Wong, Leiking said the two have always been good friends, and he went on to deny that there was ever any quarrel with Wong.
"If you notice, most of these things happen when one portion of the news comes in a printed form, and the translation may not be what he meant," added Leiking.
Sabah Harapan chief Christina Liew had said that Wong had unilaterally and erroneously announced that the coalition came up with a 60:40 seat distribution formula.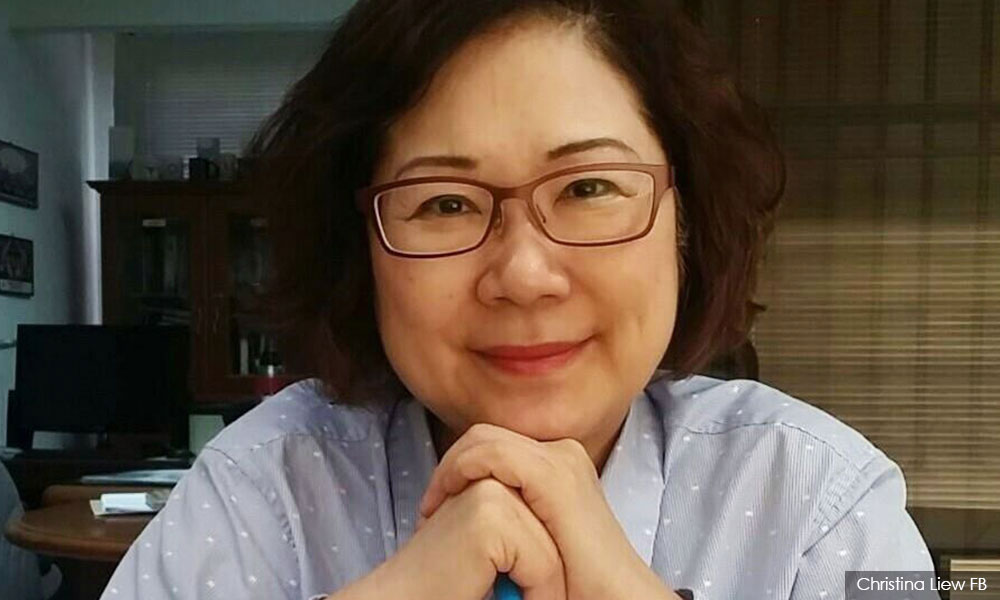 Liew (photo) had clarified that the so-called 60:40 formula was not discussed by Sabah Harapan leaders when they met in late January.
Quarrels aside, with Warisan being less than two years old, some have questioned its position as the so-called big brother in the soon-to-be-finalised electoral pact.
Here, Leiking reiterates Warisan's reason in not joining Harapan formally. While Warisan has always supported Harapan's fight against BN, he said it was important to ensure that everything in Sabah does not continue to be "federal-centric".
"Shafie said we will not join because our mission is to ensure that Sabah is fully free from the clutches of other parties making decisions for us – or in this case, if there is a consensus and the majority reaches consensus, it defeats what we want for Sabah.
"Because the views by some parties, more so if it's a national party, take into consideration the big national picture, whereas we in Sabah, although we do consider the national picture, it has to be with our blend, the uniqueness of Sabah, as well as Sarawak."
For Leiking, what Sabahans ultimately want when it comes to time to vote is simply to have Sabah to be the way it should have been.
"Not controlled by others and no need to refer to the central government," he said.
Prior to the 1990s, Sabah had always been governed by state-based parties. Peninsular-based Umno entered Sabah in 1991 through the now-defunct United Sabah National Organisation (Usno).
Usno had been in power in the late 1960s and 1970s before it was defeated by Sabah People's United Front (Berjaya).
While it continued to participate in state elections, the party never regained enough support to form the government and was deregistered in 1996.
Parti Bersatu Sabah (PBS) under Joseph Pairin Kitingan (photo) formed the Sabah state government in 1985 and held the state until the 1994 general election. While PBS had won the election in the state that year, BN took over the state's governance due to crossovers of PBS members into BN and has governed the state ever since.
'Anything is possible in Sabah'
Leiking said it was obvious that Warisan and Harapan would be campaigning together if the electoral pact is finalised.
The Penampang lawmaker did not discount the possibility of even using the same symbol.
"Anything is possible in Sabah. Because ultimately, it is about winning the general election. We need to show that we can do something different. We can't be ordinary anymore."
Leiking said the finality of the electoral pact would depend on a conclusion that is reached between Shafie (photo) and the other Harapan leaders in the next two weeks.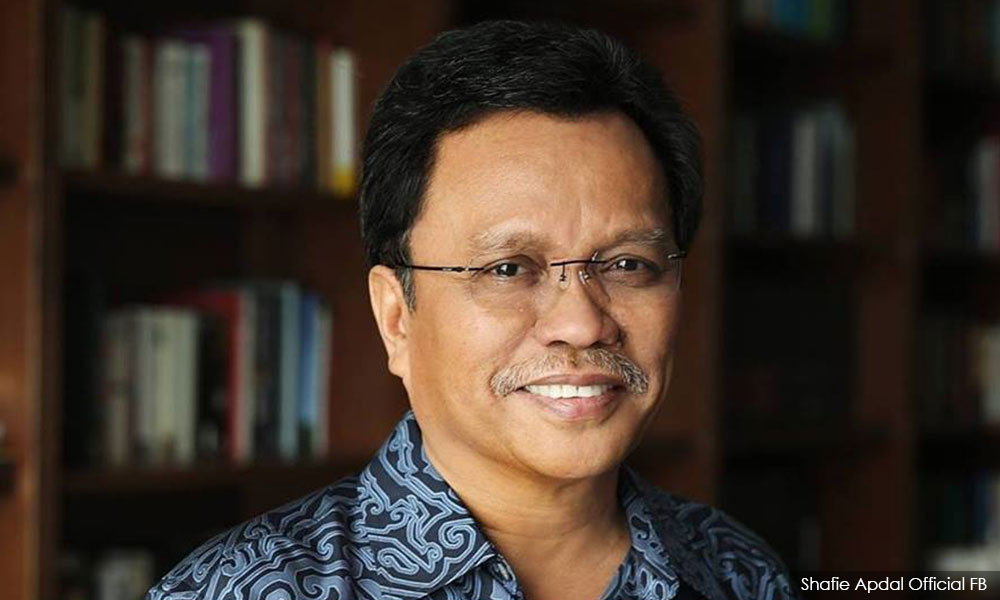 Currently, the biggest challenge for Warisan is to maintain the trust of Sabahans that Warisan can, indeed, bring change to the state, he said.
"How to tell our people to accept decisions that our leaders will be making, more so during the electoral pact, because a lot of people have been working hard.
"Some will be heartbroken, there will be an exodus as well, maybe planted earlier by friends from the other side, when some do not become candidates."
But ultimately, a win by Warisan is a win by Harapan and a win by Harapan is also a win for Warisan in this electoral pact, Leiking pointed out.
While the pact with Harapan is set to be realised, Leiking confirmed that there had been no discussions with Gabungan Sabah – another opposition coalition in the state.
"We respect whatever they do, just as I hope they respect what we do. We respect their decision, but there are bigger things for us, which is to work on our current electoral pact."
While he does not discount the "other friends" in the opposition, Leiking pointed to the lack of common grounds as being the problem.
"More so, Gabungan Sabah announced that it will not work with national-based parties. That goes in direct contradiction to what we are doing, which is working on an electoral pact with Harapan."
Gabungan Sabah is an alliance consisting of four opposition parties – Sabah Progressive Party (SAPP), State Reform Party (Star), Parti Harapan Rakyat Sabah and Parti Perpaduan Rakyat Sabah (PPRS).
The alliance's leaders had previously said that they have reached out to both Harapan and Warisan but admitted that their efforts have not been very fruitful.
Warisan settled on seat allocation
As for seat allocation matters, with the general election widely expected to take place in a few weeks' time, Leiking said Warisan has settled this and that it was only a matter of sharing the seats with the party's electoral pact partners.
However, he said, it would be up to Shafie to finalise the number of seats Warisan would contesting in.
"In my opinion, I would like to go for a very strong number so that we can really execute the intent of a lot Sabahans who want to decentralise the way we are administered by the federation. A lot of laws can be corrected through the state assembly, so all the more reason why we must contest in a very strong number for Warisan."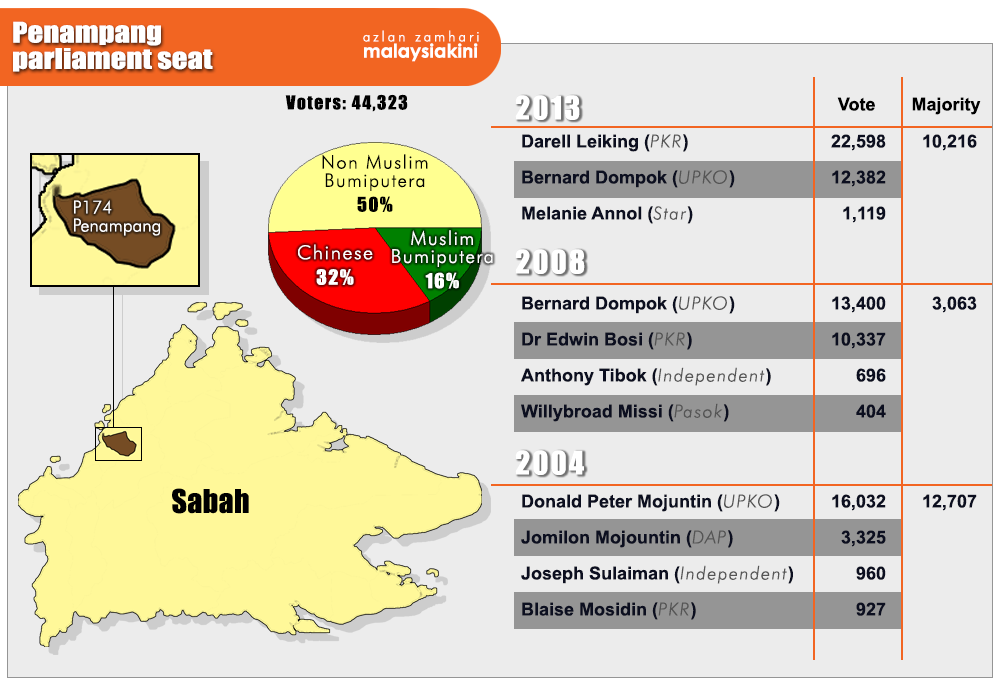 Leiking, who confirmed that he will be defending his seat, said it has also been suggested that he should contest a state seat.
In terms of seat allocation, he said the party has already taken into account the redelineation process, which came into law in Sabah in August 2016.
The Sabah state assembly in August 2016 had passed a bill to amend the constitution which will increase its number of members from 60 to 73.
Prime Minister Najib Abdul Razak is expected to table the motion on the latest peninsular electoral boundary redelineation proposal during the current parliamentary sitting.
With elections set to be held anytime soon, Leiking is thankful for the positive response thus far.
"But I can't come with an opinion because someone said you can't be overconfident. We are not. I consider we're the underdogs because everyone attacks us.
"I will never say we are cautious, or even confident. I'll say that we have to work hard. We have to make sure our supporters understand it is not about individual needs but the collective needs," he concluded.
Artikel disiar pada March 13, 2018 - 6:19 pm oleh Susan Loo