Chief Justice's warning on delaying cases a 'joke': Shafee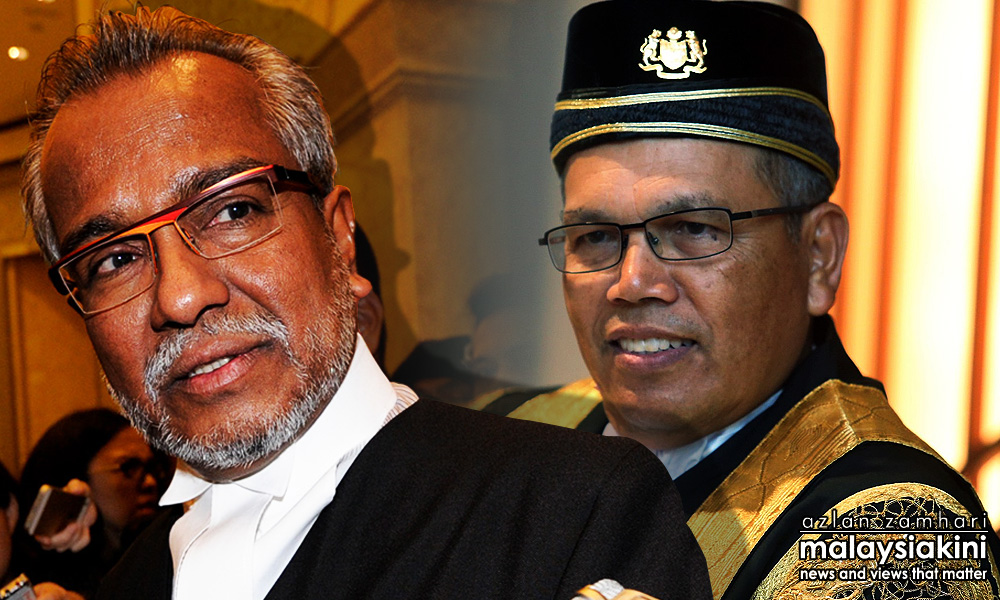 A senior lawyer has downplayed Chief Justice Mohd Raus Sharif's caution against judges easily granting postponements of their court cases.
Justice Mohd Raus had given the warning in his speech when opening the judicial year at the Palace of Justice in January.
Muhammad Shafee Abdullah told the High Court in Kuala Lumpur today that what the chief justice said regarding postponements should be seen within the context of a joke.
He said this during the hearing of the suit brought A Santamil Selvi and her three children against caretaker prime minister Najib Abdul Razak, his wife Rosmah Mansor and seven others.
Santamil is the widow of private investigator P Balasubramaniam and the family is seeking damages following their exile to India for five years after Balasubramaniam made a statutory declaration in July 2008 over the issue of Mongolian model Altantuya Shaariibu's murder in October 2006.
Shafee is counsel for carpet businessman Deepak Jaikishian who was not present in court today for the third time to be cross-examined by Santamil Selvi's lawyers.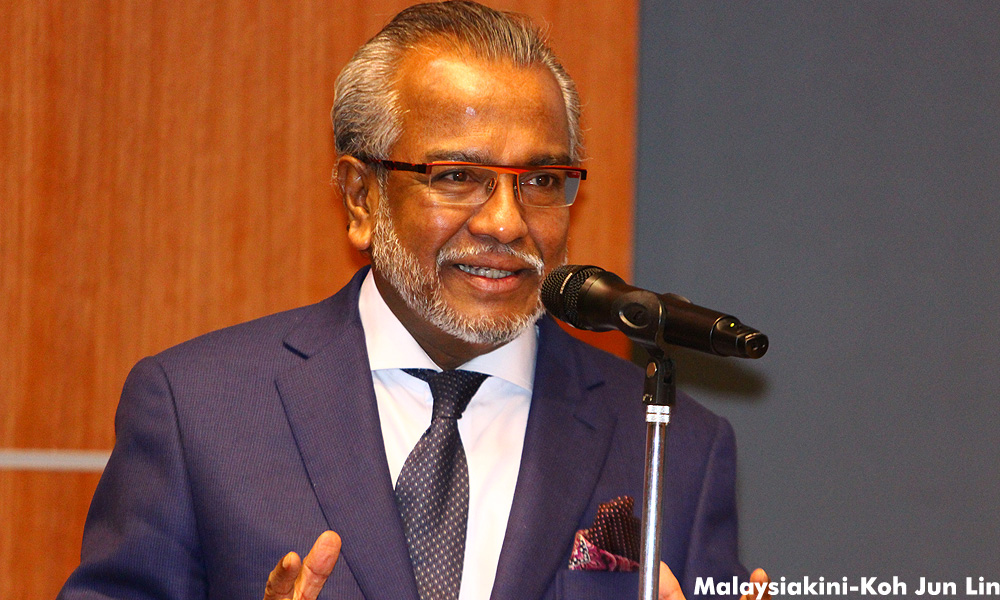 Santamil's lead counsel Gopal Sri Ram had wanted the court to go ahead and hear their application to strike out the Deepak's second defence and also their application to remove Shafee from representing Deepak.
Shafee (below), however, said the application should not be heard as Deepak had filed to recuse Justice Hue Siew Kheng from hearing the case and as such the proceeding be postponed.
This led to Justice Hue to ask Shafee whether this was his first day in court and that there was a directive by the CJ to not simply allow postponements.
"You were there during the event (judicial year opening) and you should remember that postponement can only be granted in life or death situations.
"In this case, it is not as when granting the first postponement last month when you had promised to provide a medical report of his status but there is none until today
On March 27, Justice Hue had given an ultimatum to allow Deepak to be cross-examined by Santamil's lawyers after granting a postponement for a second time.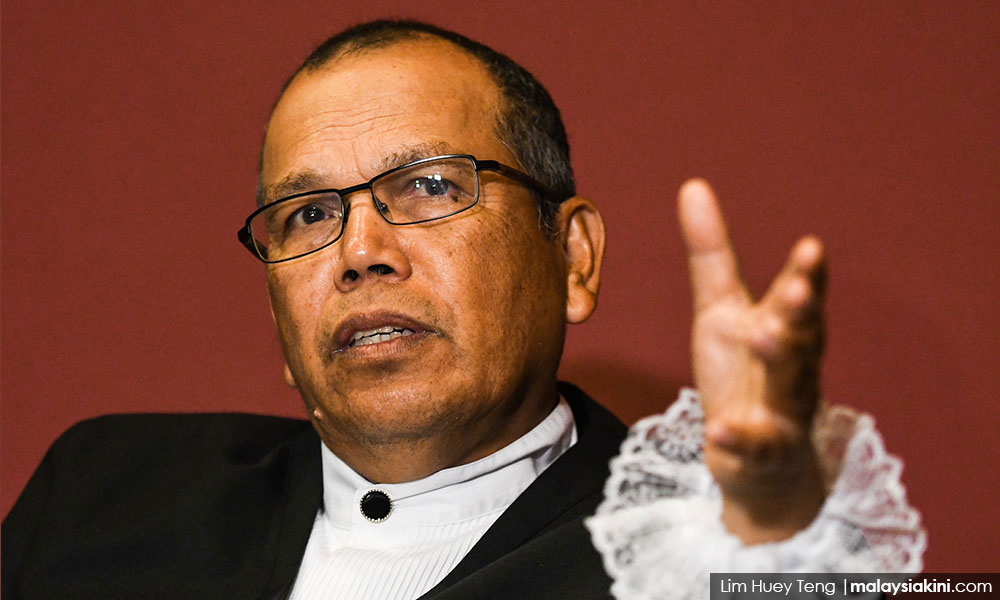 On Jan 12 this year, Justice Raus (above) at the launching of the judicial year, said once a date for trial has been fixed, the case should proceed continuously till the end adding that multiple postponements have been endemic in the courts for many years.
"Adjournments should only be granted in extraordinary circumstances. Adjournments of trials must be a rarity," the nation's top judicial officer said,
"The rule is that there shall be no postponement except in the event of death or near death," the CJ emphasised.
Shafee agreed with Justice Hue that he was there at the launching of the judicial year but said the chief justice's advice was "a joke".
"I think the remark could be uncalled for and I submit that it was meant to be a joke," said Shafee.
Justice Hue then asked about the CJ's directive to finish civil cases within nine months of the case being filed, to which Shafee replied that the nine-month rule should not apply if one of the parties had a medical condition.
"We must give him (Deepak) the benefit of the doubt. Give him sufficient time to explain," he said, adding that Deepak needed to find a cure for his ailment.
Sri Ram argued that Deepak's ailment as per his medical report was not serious and that there were no good reasons for Deepak's absence despite the court granting two previous adjournments.
Artikel disiar pada April 13, 2018 - 8:30 pm oleh Susan Loo