GE14 | Jeers and cheers greeted the mention of Land Public Transport Commission (Spad) acting chairperson Isa Samad's name.
This happened during an event with thousands of taxi drivers in Serdang, Selangor, which was attended by caretaker prime minister Najib Abdul Razak this evening.
When Najib mentioned Isa's name, the cabbies began to heckle.
The same happened when caretaker minister in the Prime Minister's Department, Nancy Shukri, mentioned the former Negeri Sembilan menteri besar as well.
Isa was a guest at the programme to deliver RM53.6 million worth of RM800 fuel cards for 67,000 taxi drivers nationwide.
Most taxi drivers Malaysiakini approached after the event said they had boo-ed Isa because they disagreed with his leadership of Spad.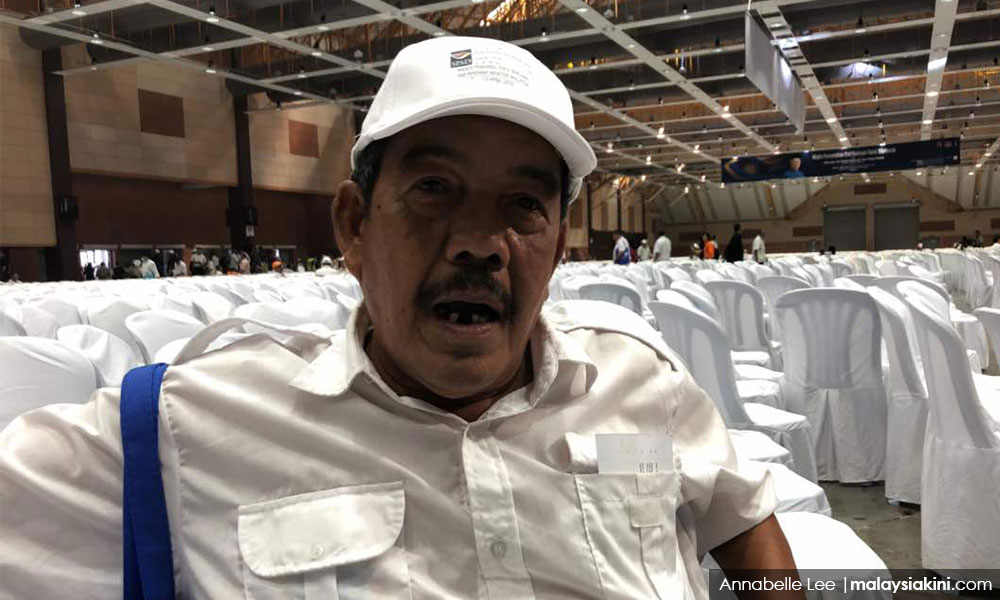 Rosman Abdul Karim (photo), 68, said the Umno man had done little to help the taxi industry.
"We boo-ed him because it's been a year since he took over but he hasn't done anything," he said.
Rosli Zam, who was seated with fellow members of the KLIA2 Airport Taxi Association, said he boo-ed because he thought the Umno man was the wrong choice for the job.
"Its because he is not from the transport (sector). They should have chosen someone who had experience in transport.
"And he is not worthy to be the chairperson because he has been accused of so many corruption cases," he told Malaysiakini.
Prior to leading Spad, Isa had been Felda chairperson but resigned following a MACC investigation into the purchase of two hotels by the Felda Investment Corporation (FIC).
MACC previously detained him and raided his house in connection with the matter but later released him and pressed no charges.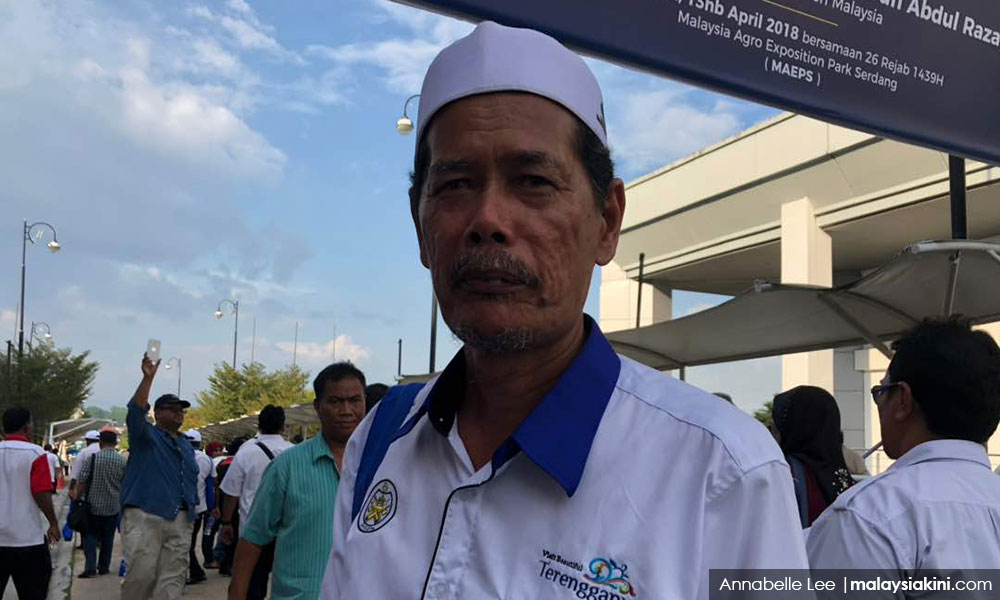 Felda settler and taxi driver Hashim Omar (photo), who had travelled to today's event from Terengganu, echoed Rosli's sentiments.
"People don't like him because of what he did in Felda. Wasn't he caught (by MACC) before this?
"If there were no issues, they would not catch him. Like they say, if there was no wind, the trees wouldn't move," Hashim said.
Similarly, Mohan Gopal from Klang disputed Isa's integrity and said Spad should have chosen someone from within the organisation to lead it.
"I am worried he will do in Spad what he did in Felda.
"Why did they bring in a politician to lead Spad? They could have brought up someone within the commission itself if they were looking for a good leader not tainted by corruption," he said.