Models deny endorsing political parties in pictures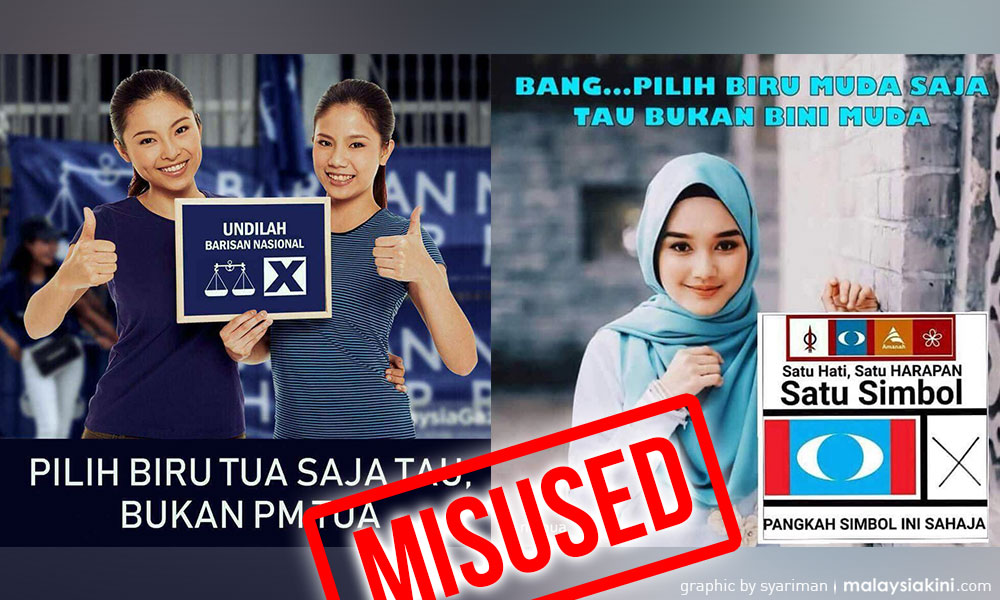 Two models recently featured in separate election-themed memes circulating on social media have denied endorsing political parties through their work.
Both have taken to social media to clear the air over the matter and vent their frustration.
One model, Wendy Lean, said on her Facebook page that the doctored picture of her and her friend holding up a "Vote BN" sign was originally a stock photo taken five years ago.
"It has been purchased by a third party from a stock company. I'm here to clarify that I did not take a picture with the BN logo to encourage people to vote for them. They Photoshopped it," she said.
She was responding to The Star's frontpage story today which featured the photo as part of its coverage on election-related trends on social media.
The doctored image showed Lean and a friend standing with BN livery in the background while the companying text read, "Pilih biru tua saja tau, bukan PM tua" (Pick the dark blue, not the old prime minister).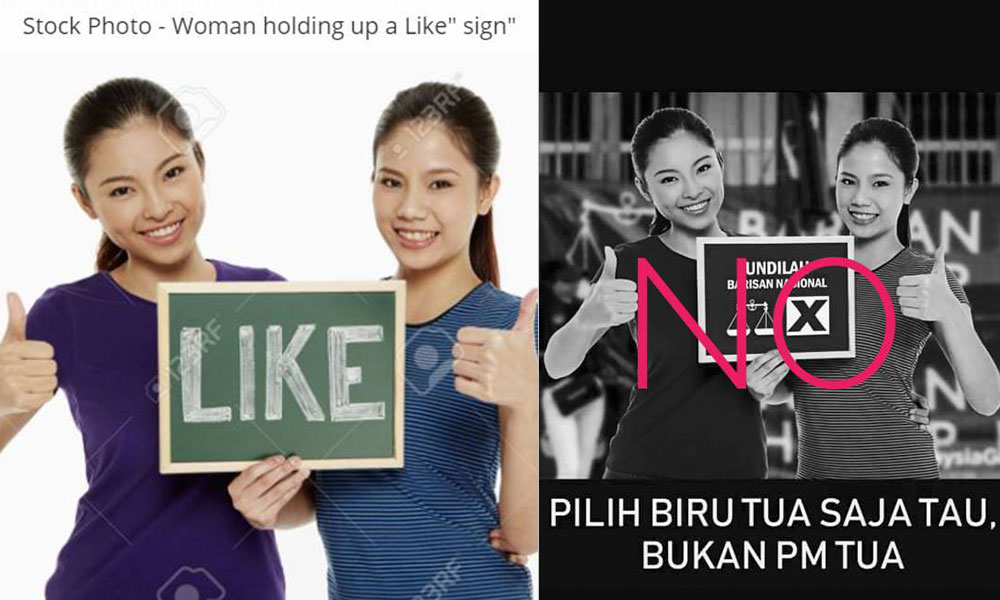 Lean showed the original picture now available from the stock image company 123RF. It has plain white background instead of BN livery, and the "Vote BN" sign was instead a small chalkboard with the word "Like".
Although the terms of use for stock images typically allow customers to edit the pictures they purchase, Lean explained that this does not include political endorsements.
A check by Malaysiakini found that 123RF's license agreement does indeed prohibit the use of its products for political endorsements among other restrictions. Instead, it may only be used for purposes such as marketing and presentations.
Meanwhile, on Twitter, a model going by the handle @aidaazirx_ said a picture that shows her ostensibly endorsing Pakatan Harapan was actually taken for a headscarf advertisement.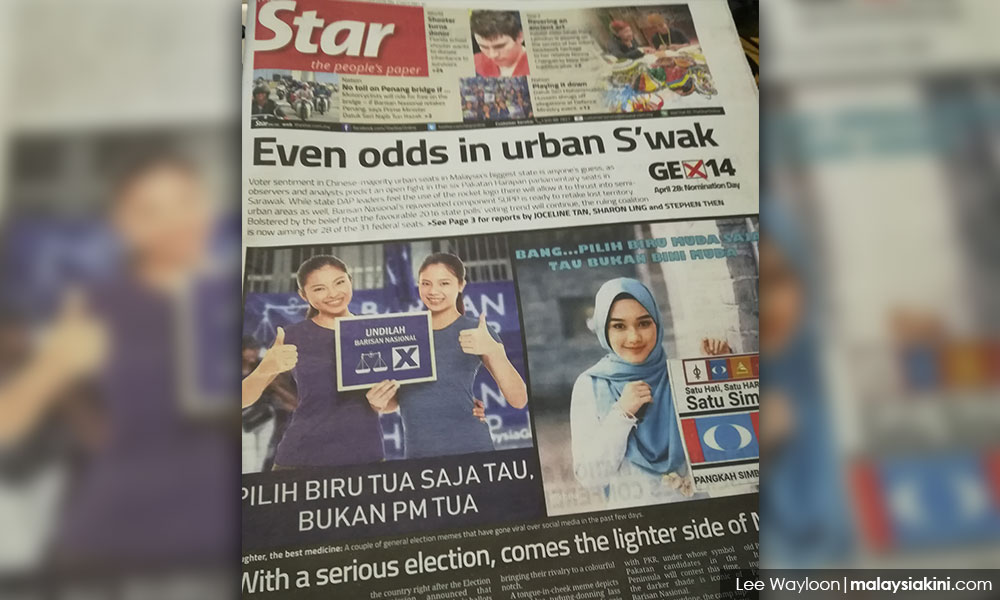 She said she did not consent the use of her image for political endorsements and this incident has made her resent politicians.
She said she tried to be patient as the picture circulated on social media but seeing it being published on a newspaper front page was the last straw.
The picture showed her with a sign urging people to tick the PKR logo which is being used as the common logo for Pakatan Harapan candidates.
The caption reads, "Bang… pilih biru muda saja tau bukan bini muda" (Brother, pick the light blue okay, not the young wife)."
"At first, I tried to be patient with PKR, but each time someone sends it to me I felt annoyed and embarrassed. If I am being slandered, are you paying for my damages? Oh, I forgot you just want profit even if it means making life difficult for people.
"All my lecturers sent me the same thing. My WhatsApp is full of the same thing. My Instagram is also full of the same thing. Do you think I'm proud that my face is on the front page to help people win votes? […]
"If this was a picture of another woman, maybe they can accept this because they themselves would take a picture with party flags. What did I have to do with this?" she said.
She said she has lodged a police report and demanded those responsible for stealing her picture apologise.
Artikel disiar pada April 13, 2018 - 8:30 pm oleh Susan Loo