Nik Aziz's sons could clash for Chempaka seat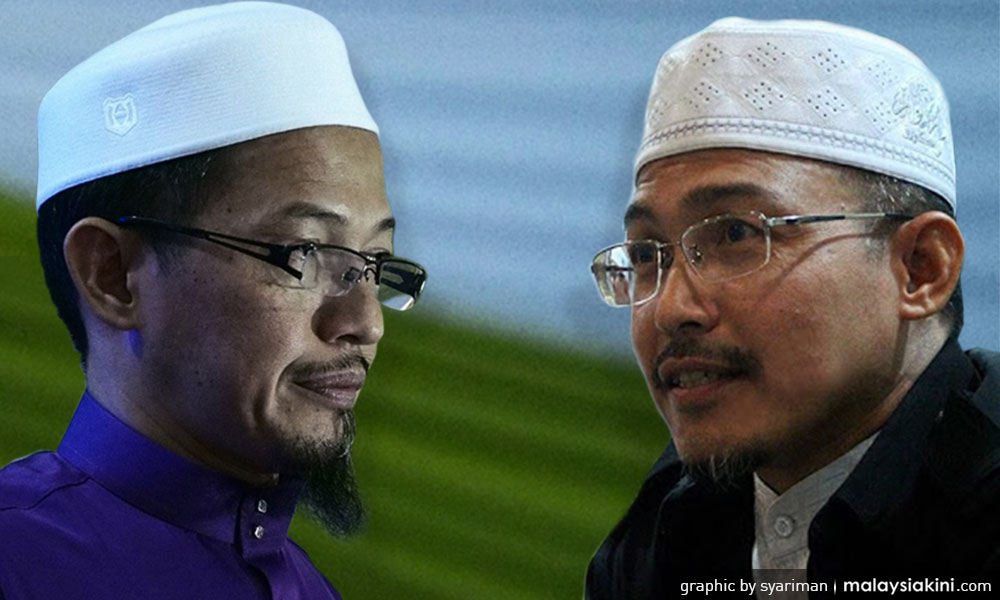 GE14 | Speculation is rife that two sons of the late PAS spiritual leader Nik Aziz Nik Mat could clash for his former Kelantan state seat of Chempaka in the upcoming 14th general election (GE14).
Sources say that PAS is mulling to field Nik Abduh Nik Aziz (above, left) for the seat, while Amanah could field his older brother Nik Omar (above, right).
Nik Omar's involvement in Amanah is not yet confirmed but talks are ongoing.
Kelantan Amanah chief Wan Abd Rahim Wan Abdullah said the party is in the final stages of negotiations with Nik Omar, and a decision could be announced by tomorrow.
"His way of thinking is in line (with Amanah) but there are a few technical matters involving the family that are being sorted out," Wan Abdul Rahim told reporters in Kota Bharu today.
Previously, it was reported that Nik Omar did not receive his mother's blessing to contest under Amanah and this was to avoid a family feud.
Nik Aziz held the Chempaka state seat for 20 years from 1995 until his death in February 2015. The seat is currently held by Ahmad Fathaan Mahmood, who won the seat in a by-election.
Nik Abduh is currently the MP of Pasir Mas and is a PAS central committee member.
Nik Omar, meanwhile, is not politically active but does make public appearances to give religious talks.
Artikel disiar pada April 13, 2018 - 8:31 pm oleh Susan Loo