Rizalman unaware of Shahrizat's candidacy, but is fine with any candidate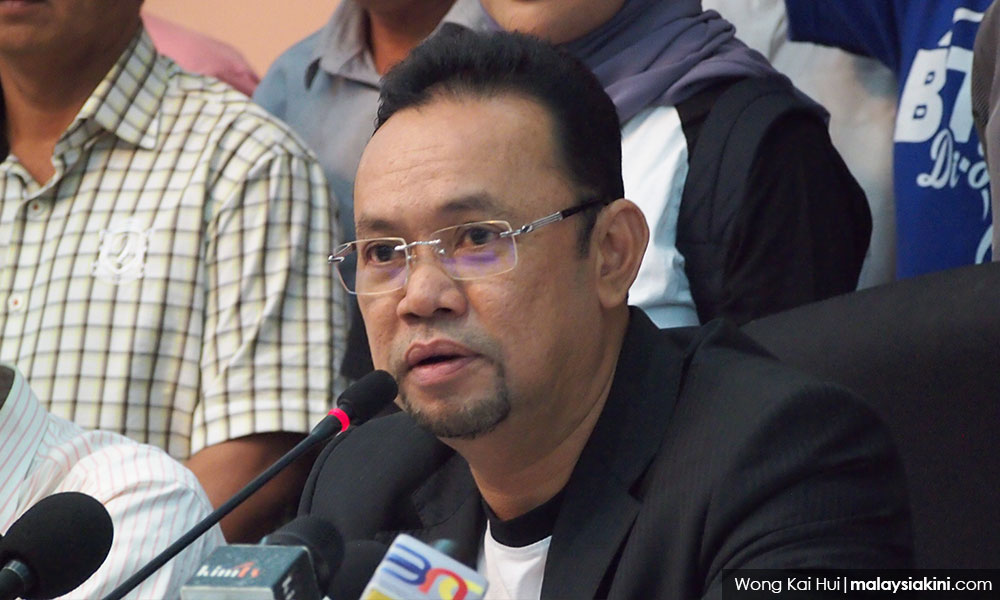 Bandar Tun Razak Umno division chief Rizalman Mokhtar said he was "okay with any candidate" after being informed that Wanita Umno chief Shahrizat Abdul Jalil is being tipped for the Bandar Tun Razak parliamentary seat.
The Bandar Tun Razak Umno chief said he was unaware of this development regarding Shahrizat.
"I have no idea because officially, the candidates have not yet been announced.
"I only heard this when you (reporters told me). Only then did I hear of this," Rizalman told Malaysiakini when contacted today.
Asked what he thought about Shahrizat's chances for the Bandar Tun Razak parliamentary seat, he replied with a curt: "I'm okay with any candidate".
The division chief, who said he has been working in that constituency since 2004, had been heavily touted to contest the seat until he was arrested in a joint MACC and police operation last week.
He initially tested positive for drugs but was subsequently cleared.
Malaysiakini reported earlier today that Umno sources have confirmed that Shahrizat is set to be fielded in the Bandar Tun Razak seat.
Yet, Shahrizat herself downplayed the news when contacted.
"I hear so many rumours too. It's all speculation," she had said.
However, some in the Bandar Tun Razak division and Federal Territories Umno appear unhappy of this development.
Umno grassroots have said they would prefer an Umno candidate from the division, and there were also concerns that the National Feedlot Corporation (NFC) saga could be used against the party should Shahrizat contest.
Bandar Tun Razak was traditionally an MCA seat but Umno has been making a strong push to contest in that constituency, arguing that it would fare better with the local Malay community, who make up more than 50 percent of voters there.
MCA lost Bandar Tun Razak to then-PKR candidate Abdul Khalid Ibrahim in 2004 and 2008.
Artikel disiar pada April 13, 2018 - 8:30 pm oleh Susan Loo