Bersih demands action against handouts by caretaker gov'ts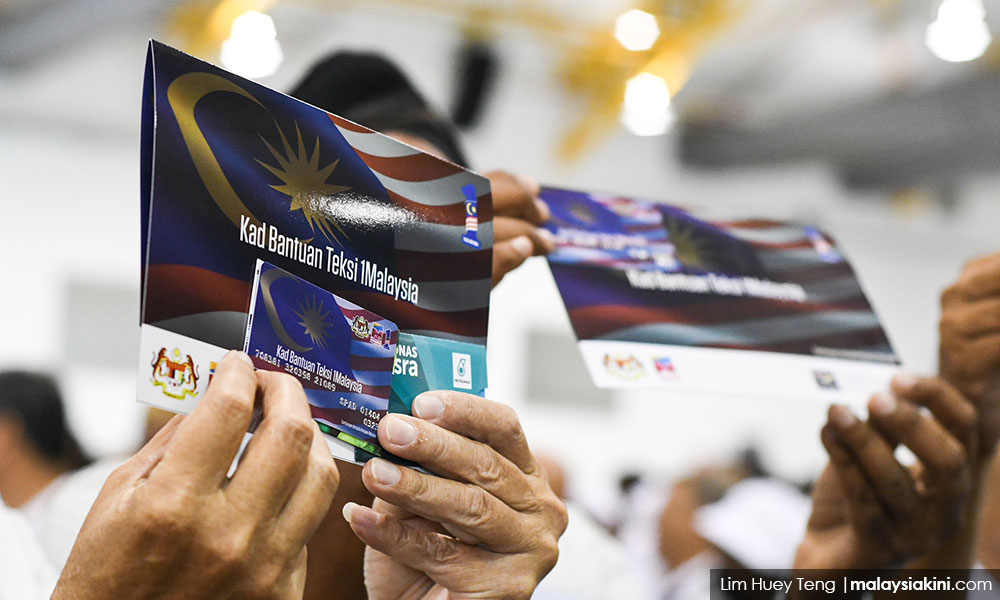 GE14 | Electoral reforms group Bersih has urged the Election Commission and MACC to take action against the federal government and several state governments for using government funds for electioneering purposes.
Bersih said caretaker governments should not combine official work with electioneering work. In particular, a caretaker government cannot use monies for political rallies or meetings.
"Prior approved programmes or ongoing government aid programmes should be conducted by civil service and not by caretaker ministers.
"It is not enough to just use the term 'caretaker' and to return official cars, but at the same time refuse to adhere to any of the meaningful practices," Bersih said in a statement today.
The group recorded several instances where caretaker chief executives were involved in electioneering work involving handouts after the dissolution of Parliament on April 7:
April 8 – Kelantan Menteri Besar Ahmad Yakob handed out TVs, fans, hampers and other goodies at a state government event in Kuantan, Pahang, where he campaigned for PAS.
April 10 – Terengganu Menteri Besar Ahmad Razif Abdul Rahman handed RM100,000 to Tabung Amanah Warisan Polis (TAWP), RM400 for police families and RM200 for every single officer.
April 10 – Negeri Sembilan Menteri Besar Mohamad Hassan handed out money to NGOs and needy individuals at the state government building.
April 11 – Penang state government handed out large amounts of funds for Islamic education purposes. DAP, PKR and Amanah top brass were present. DAP secretary-general and caretaker chief minister Lim Guan Eng said the funds were proof that Pakatan Harapan Pulau Pinang was not "anti-Islam".
April 12 – Caretaker prime minister Najib Abdul Razak announced petrol vouchers worth RM800 for 67,000 taxi drivers. At the event, he said, "I will not forget about taxi drivers, you are a group that is close to the government's heart… Ladies and gentlemen, if all of you help me, I will definitely help you."
April 14 – Caretaker Selangor menteri besar Mohamed Azmin Ali handed out cheques, laptops and tablet computers to his Bukit Antarabangsa and Gombak constituents. At one point, Azmin said: "This is a compassionate state…Amin, amin, amin, don't forget to vote."
Bersih said these acts were "brazen" handouts during the unofficial campaign period but the EC and MACC have so far remained silent.
"If EC chair Tan Sri Hashim Abdullah believes these handouts do not have any impact on the fairness of elections, he should state so publicly and let the rakyat judge his reasons.
"The MACC should also speak out and act against the abuse of government funds and resources
"Additionally, both bodies should produce clear guidelines on what constitutes corrupt practices during the election.
"Failure to do this would suggest the EC and MACC's complicity in allowing the denigration of our elections to an open auction with votes up for sale," Bersih said.
It urged Malaysians to question why these handouts were happening only now and question if these were the best way to use public funds.
"Such 'goodies' are not indicative of 'caring' governance, but instead show a willingness to manipulate and abuse the civil service and government funds for short-term personal and political gain," said the group.
Bersih also urged the members of the public to report abuse of the electoral process through its website or contact Bersih through 011-17721546 (WhatsApp) or 03-79314444 (Hotline).
Artikel disiar pada April 16, 2018 - 2:58 pm oleh Susan Loo