Gatco settlers lose final appeal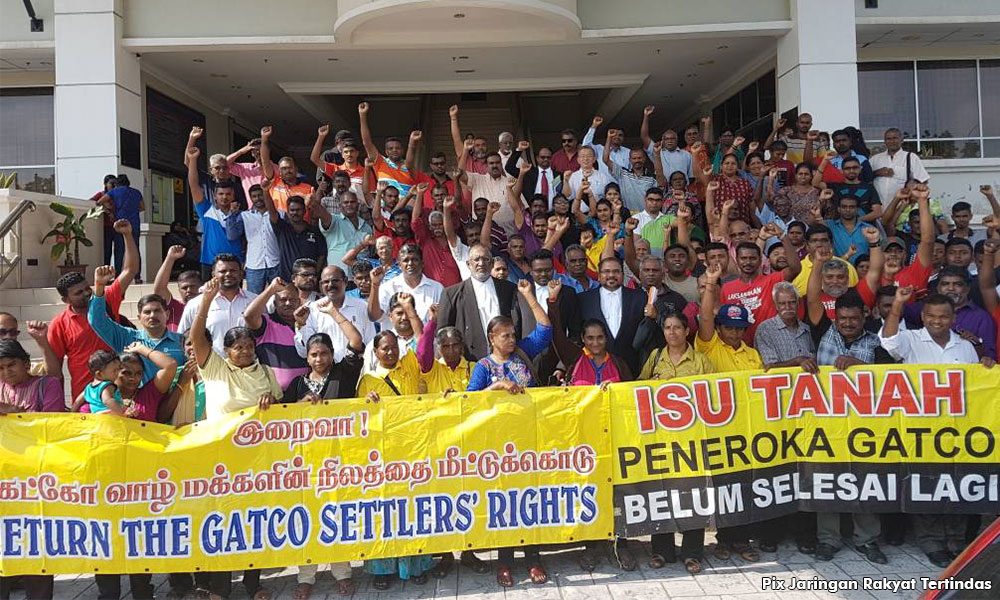 The Federal Court today upheld the Court of Appeal and the Kuala Lumpur High Court decisions ruling that the Kampung Gatco settlers do not have the legal standing to initiate their claim against Thamarai Holdings Sdn Bhd.
A three-member bench led by Chief Justice Mohd Raus Sharif dismissed the settlers leave application to challenge the appellate court's earlier decision.
Justice Mohd Raus said the apex court in ordering the case to be reverted to High Court the last time for the judge to decide whether to have a full trial or a summary trial.
"The judge decided there was no reason for case to be tried in a full trial.
"The court also ruled the appellants had no propriety interests and so we dismiss the application," he said.
The other judges in the unanimous decision were Federal Court judges Justice Balia Yusof Wahi and Justice Aziah Ali. The bench ordered the appellants to pay RM20,000 costs.
Lawyer R Kenghadaran for the settlers said they may file another suit. "This is not the end of the matter," he said.
Earlier, Kenghadaran and senior lawyer Gopal Sri Ram applied for leave to appeal on the grounds that there should be a full hearing and that the matter should not be disposed via a summary trial.
It was previously reported that on Oct 17, 2016, the High Court ruled that Thamarai Holdings was the legal owner of the land.
The Gatco settlers have been involved in a drawn-out tussle with the authorities and private developer Thamarai Holdings Sdn Bhd over ownership of the Gatco estate.
Authorities have branded the settlers, many in their 60s and 70s, "gangsters" for causing a ruckus on government land while the settlers say they are defending their rights as bona fide residents on the estate.
In October last year, the Court of Appeal dismissedthe settlers' bid, ruling that they do not have the "locus standi" (legal standing) to initiate the claim on the land.
Artikel disiar pada April 16, 2018 - 2:58 pm oleh Susan Loo