Khaled: Beware of DAP – the new colonialist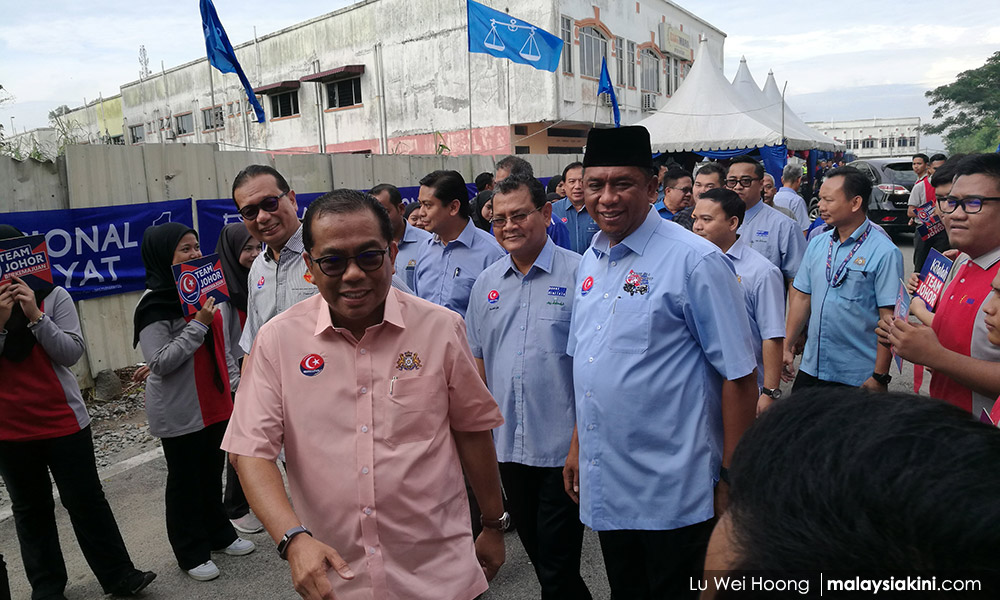 GE14 | Caretaker Johor menteri besar Mohamed Khaled Nordin has warned Johoreans to be wary of DAP because the party is exhibiting colonialist-like behaviour.
While officiating a dialysis centre in Ayer Hitam, Johor, today, Khaled said DAP's stated refusal to lead the Pakatan Harapan coalition was a ruse.
"They, purportedly, are not interested in being the top leader. When we look at history, that is the style of the colonialists.
"(The colonialists) said they don't want to be leaders or the government on this land… They just want to be advisors. They promised not to get involved with Malay or Islamic affairs.
"But the fact is that the British advisors were very powerful and decided on all manner of affairs, including Malay and Islamic affairs," he said.
In the past, Khaled said, the colonialist ideology was driven by the "white man's burden" to help develop the new world.
He said that this was starkly similar to what DAP was now saying.
"They are saying Johor is terrible, backwards and has economic problems… Everything they say is negative. But if we look at the facts, Johor is the best in Malaysia.
"In terms of manufacturing, Johor is the best in Malaysia five years in a row – three to six times better than 'opposition states'," he said.
180,000 new jobs created in 5 years
He said that his administration had created 180,000 new jobs over the past five years and would create 250,000 more.
Refuting claims that many Johoreans were forced to work in Singapore, Khaled said Johoreans only represented 30 percent of Malaysia's workforce in the island state.
"So this is the work of the colonialists. They claim we can't manage our economy. Don't be fooled! They think they are saviours," he said.
Khaled also took aim at incumbent Kluang MP Liew Chin Tong, who is slated to be fielded by DAP to contest in Ayer Hitam, against three-term incumbent and MCA deputy president Wee Ka Siong.
He said DAP leaders often switch seats after being elected and they do not serve the public.
"Once they win, they don't serve. They only make noise. When people point this out, they don't care because they will stand elsewhere for the next election.
"What is the use of this reject from Kluang?… This is the work of the colonialists. I hope Ayer Hitam voters do not fall victim to 'demokrasi ala penjajah'," said Khaled, making a pun at DAP's acronym.
Artikel disiar pada April 16, 2018 - 2:58 pm oleh Susan Loo