Khaled upbeat BN will retain Johor with two-thirds majority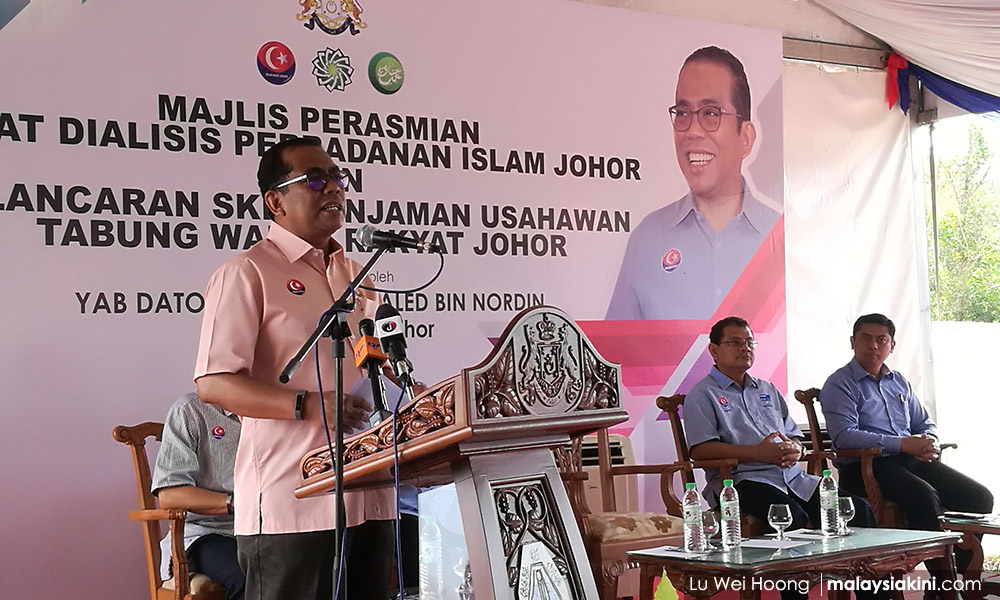 GE14 | Johor BN chief Mohamed Khaled Nordin is upbeat the incumbent ruling party will retain its two-thirds majority in the state assembly in the 14th general election.
"We are confident of retaining our two-thirds majority as before.
"As for parliamentary seats, we will make sure we get back a few seats more," the caretaker Johor menteri besar told reporters after officiating a dialysis centre in Ayer Hitam today.
Khaled said BN expects to win back the 20 of the 26 parliamentary seats in the state it currently holds "and a few more".
Asked which were the new seats the coalition hopes to gain, he said, "We don't want to reveal it now. We want it to be a surprise."
If the 20 Johor parliamentary BN won in 2013, Umno holds 14, MCA four and MIC and Gerakan one each, while Pakatan Harapan has six seats (Bersatu one, PKR one and DAP 4).
BN Johor will face a tough fight from Harapan, which with the help of former Johor Umno strongman Muhyiddin Yassin intends to fight for control of the ruling party's stronghold.
In the last polls, BN gained 38 state seats while the opposition secured 18, thereby retaining its two-thirds majority in state assembly.
However, then Umno's Jorak assemblyperson Sharuddin Md Salleh joined Bersatu in 2016, prompting BN to lose its supermajority for the first time in history.
Presently, the opposition bench is represented by DAP (13 seats), PKR (1), Bersatu (1), Amanah (1) and PAS (3).
Artikel disiar pada April 16, 2018 - 2:58 pm oleh Susan Loo