Reveal China investment details, Nurul Izzah tells Najib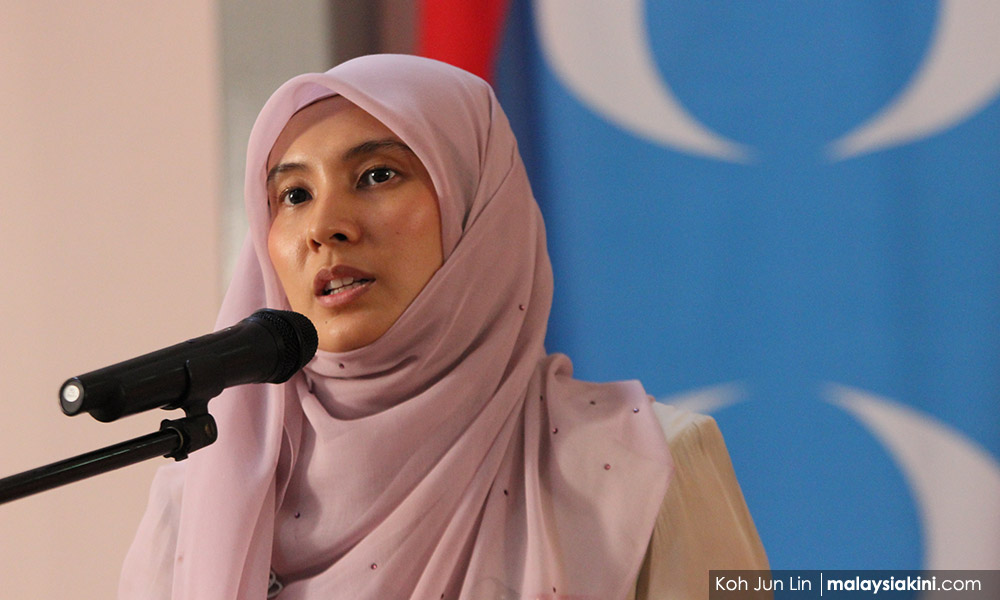 GE14 | PKR vice-president Nurul Izzah Anwar has challenged caretaker prime minister Najib Abdul Razak to reveal the details of all the country's investments with China.
In a statement today, the incumbent Lembah Pantai MP said doing so would allow the public to assess and scrutinise what the country stands to gain or lose by getting into business deals worth billions of ringgit with the superpower.
"I strongly deny allegations by caretaker prime minister Najib Abdul Razak that the country will incur huge losses if mega projects involving China are reviewed, and possibly cancelled.
"In handling the country's debt and financing crisis, Pakatan Harapan will never ever gamble away the country's future, for political, let alone, personal interests," she said.
Najib had previously labelled Harapan's plan to call off development projects awarded to China "crazy and insane," and said that it would be detrimental to the country.
He was responding to a pledge by Harapan chairperson Dr Mahathir Mohamad that should the opposition seize Putrajaya in the 14th general election, it would review all direct foreign investment projects, and may even cancel projects like the East Coast Railway Line (ECRL).
Rakyat have the right to know
Nurul Izzah further said in the statement that by giving the public access to the investment documents, "the competency, transparency, responsibility and integrity of all involved parties can be revealed."
She added: "By right, Najib should reveal, without any cover-up, all the terms and conditions set by foreign investors (in projects), including China, so the people can know and understand the terms of funding and investment returns, and the debts to be borne by the country," she said.
According to her, the rakyat have the rights to such deals, as the "main stakeholder," especially when it involves billions of ringgit worth of taxpayers' money.
"Any form of cover-up or misappropriation is corruption."
Artikel disiar pada April 16, 2018 - 2:58 pm oleh Susan Loo