Zam: If Dr M can end Mahsuri's curse, what more Umno's curse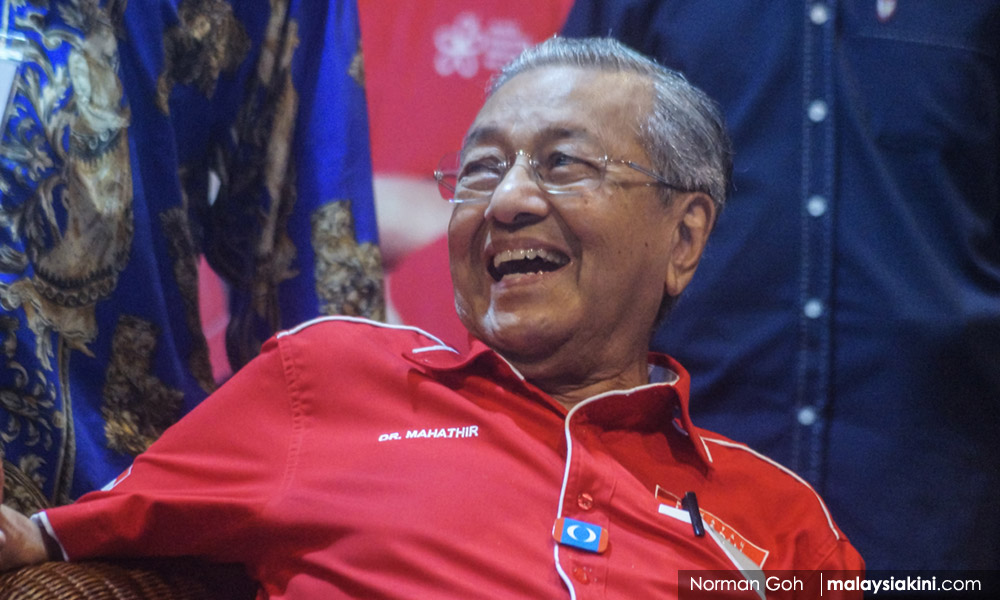 GE14 | Former prime minister Dr Mahathir Mohamad is credited with turning the island of Langkawi, in his home state of Kedah, into a well-known tourist destination.
And now, the Pakatan Harapan chairperson, who turns 93 in July, has picked Langkawi as the site to relaunch his political career.
Yesterday, it was announced that Mahathir, the opposition coalition's choice for prime minister should it win the 14th general election, would contest in the Umno stronghold.
Commenting on this, former information minister Zainuddin Maidin, who is better known as Zam, recalled the legend of Mahsuri and her curse on the island.
"It is confirmed that Mahathir will contest in his 'fixed deposit' seat of Langkawi to end another curse that Langkawi supposedly cannot change.
"If he can end the curse of Mahsuri, what more the curse of Umno?" Zam said in a Twitter posting.
According to legend, Mahsuri was a pretty maiden who lived in Langkawi between 1762 and 1800. She was married to Wan Darus, the younger brother of the village headman Dato Pekerma Jaya.
When Wan Darus left the island to battle the Siamese invaders, Mahsuri befriended a wandering musician named Deraman.
Following this, the village headman's wife, who was envious of Mahsuri's beauty, accused her of adultery.
She had pleaded innocent but none believed her. She was sentenced to death but the swords and daggers could not end her life.
Resigned to her fate, Mahsuri told the villagers to use her father's ceremonial keris and when stabbed, white blood flowed, symbolising her innocence.
Before she breathed her last, Mahsuri had cursed Langkawi with seven generations of bad luck and the island experienced the Siamese invasion and a series of droughts and floods.
The current incumbent MP of Langkawi is Nawawi Ahmad.
In the 2013 general election, the engineer-turned-politician won the seat with an impressive 11,861 vote-majority against PKR candidate Ahmad Abdullah and an independent challenger.
Though faced with an arduous task, Harapan is hoping that Mahathir would be able to generate a Malay tsunami, which would tilt the scales, not only in Langkawi, but in the entire peninsula as well.
Artikel disiar pada April 16, 2018 - 2:58 pm oleh Susan Loo